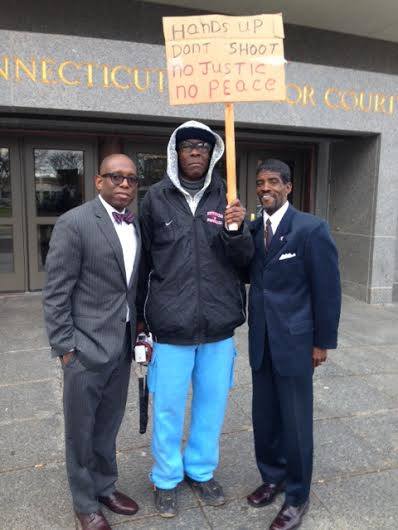 The Hartford campaign finance trial of Ernie Newton, the self-proclaimed Moses of his peeps, is scheduled to begin on Three Kings Day January 6th. Will witnesses have an epiphany?

Six jurors of mixed racial makeup have been selected for the trial before Superior Court Judge Joan Alexander. The state is expected to take three days to present its case. Newton's lawyer Darnell Crosland will likely call several witnesses to the stand to challenge claims Newton falsified $500 in campaign contributions to trigger an $80,000 grant under the state's public financing program during his run for State Senate in 2012. Newton is not accused of using funds for personal gain.
This is new territory for state prosecutors, bringing this type of case under Connecticut's voluntary Citizens' Election Fund program of publicly financed campaigns. Crosland argues that the state has historically handled these kinds of claims as civil procedure versus criminal prosecution.
The state asserts several campaign workers were urged by Newton to falsify campaign donations that put him over the top to qualify for public dough. The state program requires candidates for State Senate raise $15,000 in donations of $100 or less to qualify for a larger pot of campaign money.
Newton finished a close second to Andres Ayala in the senate primary. The state's case places a premium on witnesses who came forward claiming they were stiffed by the campaign after representations by Newton they would be paid.
Crosland, who says his client is the target of a witch hunt, has turned down a plea offer presented by the state.
In August, Newton lost a bid to regain the State House seat he occupied for more than a decade, defeated by school board member Andre Baker in a primary. Newton is a member of the Democratic Town Committee in the city's East End.