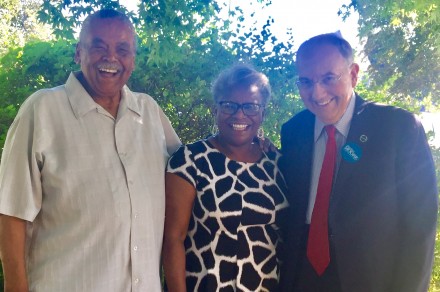 Nationally, 2016 was the political year of Trump. If you like a good rodeo, prepare for a wild ride. But hey, Bridgeport politics is a breeding ground for ups and downs, right?

Winners and losers in 2016? Senators Ed Gomes and Marilyn Moore big winners.
Bridgeport's incumbent state senators fended off Democratic primary challengers. It was a scratchy 2016 for Board of Education member Dennis Bradley who was viewed, and may still be given his ambition, a comer in city politics. The young lawyer who won a citywide school board seat in 2015 running on Joe Ganim's mayoral line, challenged urban warrior Gomes and managed to win a close vote for the party endorsement.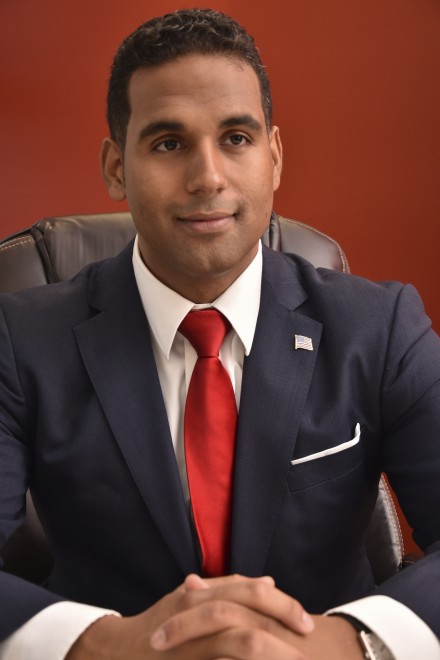 A paperwork snafu placed Bradley supporters at the center of a controversy that appeared to block Gomes from an August primary challenge. Gomes screamed dirty tactics. He marched into court with former federal prosecutor Christopher Mattei as one of his lawyers urging Superior Court Judge Barbara Bellis to overrule the decision by state elections officials denying Gomes' ballot spot. Bellis agreed with Gomes asserting he had been submarined by Bradley political forces.
Bellis' ruling fired up Gomes' supporters. He lanced Bradley in the primary on his way to a general election win. The ballot battle did not end controversy for Bradley who had been elected by his peers school board chairman December 2015. School board policies and the job status of acting Superintendent of Schools Fran Rabinowitz took center stage the second half of 2016. Some board meetings devolved into heated exchanges between Bradley and board member Maria Pereira.
Bradley called for a boycott of meetings asserting that one singular board member out of nine, Pereira, had made it impossible to conduct business. Bradley said no meetings until Pereira resigned. Pereira was unmoved by Bradley's demand, if anything digging in her heels deeper, demanding Bradley's resignation. They were elected to serve, right?
Bradley had placed himself in a political pickle. Boycott and school board business languishes. Return and he looks weak. He tried saving face by cherry picking special meetings. The animosity and frustration grew. In October, Rabinowitz announced she'd quit at the end of the year declaring in writing that Pereira "has been relentless in her negative crusade to undermine and discredit much of what we have built for children in this school district."
Rabinowitz's resignation was viewed as a plea for help toward state education officials to create some order. But the administration of Governor Dan Malloy had no appetite to jump into local matters given the failed state takeover of schools in the summer of 2011. Meanwhile, an effort to embarrass Pereira was underway through education employees, including Rabinowitz, filing several complaints with the state Commission on Human Rights and Opportunities claiming Pereira discriminated based on race and age. All complainants are white women, just like Pereira. The matters are pending.
Bradley sought another year as chair, but failed to hold a solid coalition of five for success. Republican Joe Larcheveque was elected chair at the organizational meeting in December with a coalition of Pereira, Sauda Baraka, Howard Gardner and Ben Walker nominating Larcheveque, who accepted reluctantly.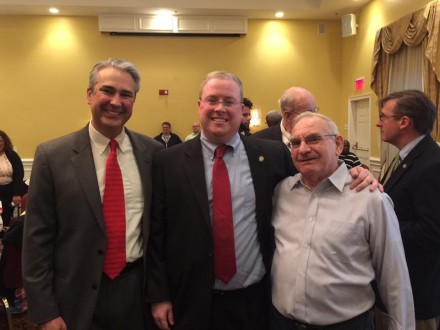 The primary fight between Moore and City Council President Tom McCarthy intrigued given the nature of the senate district's city-suburban makeup, all of Trumbull and portions of Bridgeport and Monroe. In 2014, Moore ran as a reformer winning a close primary contest against incumbent Anthony Musto of Trumbull on her way to a general election victory.
McCarthy worked the political establishment for the endorsement. Moore, not a political insider suck-up, said okay, game on, Democratic primary voters will decide this. And they did, convincingly for Moore. Racial whispers seeped into the campaign. Privately, Moore supporters wondered why suburban white pols had failed to step up for a strong black woman who was present in all sections of the district. McCarthy supporters were dismissive arguing Moore was not present at political events. Maybe so. But Moore was certainly present at many government events throughout the district that connected with constituents.
McCarthy's campaign also had no rationale for running. In just about every successful campaign a candidate must state clearly here's why I'm running and this is why you should fire the incumbent.
Even with nearly the entire suburban political infrastructure supporting McCarthy, Moore won the suburbs prophetically by one vote. A coalition of forces including operatives of the carpenters union unleashed a mighty door-to-door suburban campaign that reflected Moore's voice of the people mantra. In Bridgeport, Moore clobbered McCarthy by more than two to one, even defeating him in his own council district. Moore ran up huge pluralities in black precincts. But she also won white and Latino areas handily.
What's the political future for Bradley and McCarthy? Bradley is young and ambitious, but will he learn patience and winning strategy? McCarthy, City Council president for nine years, is pondering another run for council. He's not made a final decision. Council presidency is relevant on several fronts including successor to mayor if the seat is vacated. He's also close with Democratic Town Chair Mario Testa who does not want to lose McCarthy's presence on the council.