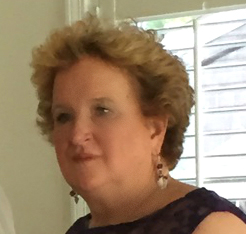 Board of Education member Maria Pereira is fending off four complaints, including one by outgoing acting school chief Fran Rabinowitz, filed with the state Commission on Human Rights and Opportunities alleging discrimination based on race. All four complainants are white females. Pereira is a white female. Rabinowitz, 67, also claims age discrimination. Pereira asserts the complaints were orchestrated by Rabinowitz who announced her resignation Oct. 5 declaring Pereira "created anarchy in the name of democracy."

Pereira maintains the complaints, three of which also allege age discrimination, were crafted by Rabinowitz loyalists including Francine Carbone, principal of High Horizon Magnet School who asserts she was "harassed" by Pereira based on race and publicly "slandered" at school board meetings.
Rabinowitz filed her complaint on September 15. It was stamped as received by the state agency September 21, but Pereira was not notified of the complaint until last week. All of this action took place around the time of a boycott of regular meetings called by then-Board of Education Chair Dennis Bradley who tried to force Pereira's resignation. In return Pereira called for Bradley's resignation for boycotting meetings.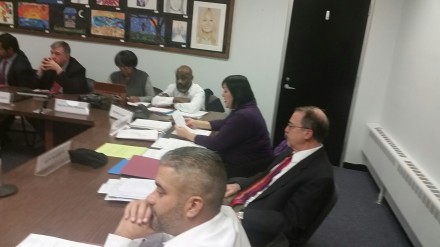 In her complaint Rabinowitz, 67, alleges she was harassed by Pereira starting November 2015, and "threatened me regarding loss of job, harassed me continuously by sending threatening emails, phone calls, derogatory statements made in public regarding my race and abilities." Rabinowitz's complaint was notarized by Dawn Cole who serves as administrative assistant for the school leader. Cole also notarized the other three complaints filed against Pereira. Rabinowitz officially leaves school service next week.
The allegations were filed against either the Bridgeport Board of Education and/or Pereira. Board members, according to state statute, are indemnified against legal action and provided legal counsel at no cost. In an email sent Monday to recently named board chair Joe Larcheveque, Pereira wants a lawyer of her choice approved, not one named by the city or school board.
On Monday, Pereira wrote to Larcheveque.
I have now received a fourth complaint filed with the Commission on Human Rights and Opportunities. I received the fourth complaint filed by Fran Rabinowitz on December 14th, 2016.

Lisa Pavlik-Kuhn, Delores Mason, Francine Carbone, and now Frances Rabinowitz filed CHRO complaints against me in my capacity as a Bridgeport Board of Education member. They were all filed within a fourteen day window in September. In addition, all four were notarized by Fran's hand-picked administrative assistant, Dawn Cole.

I started receiving these in November through December 14th. As you can see from the threads below; I communicated frequently with Dennis Bradley regarding my rights to legal representation funded by the BBOE. Please read the threads below.

I clearly do not want the City Attorney to represent me in any of these complaints. I have a pending lawsuit against Mayor Ganim. Shipman & Goodwin represented Fran Rabinowitz in her contract negotiations with the BBOE, and I have clearly been on the record in complete opposition to them. I was upset to find out that the City Attorney referred the complaints filed by Lisa & Delores to Attorney Holcolm without my knowledge. In addition, the City Attorney has no authority to incur expenditures on behalf of the BBOE.

I want my personal attorney, Kevin Smith, to represent me in all four CHRO complaints. I need non-conflicted, competent, and ethical representation in all four matters. Any firm associated with the City Attorney or the BBOE has a conflict because their loyalty is to those that pay their invoices.

I just filed for the one-time 15 day extension.

I would like this matter addressed, and the City Attorney has absolutely NO say in this matter. NONE.

If this matter is not resolved within the next seven days, I am prepared to direct him to represent me on these matters, and then we will file suit against the BBOE for reimbursement of all legal expenses; including all legal fees for the suit against the BBOE.

If we need to add this to the Regular Meeting on Tuesday; I will do so, however I have pending litigation against Negron, Fonseca, and Weldon and they will need to abstain from all discussion.

I need this matter resolved.
Pereira's reference to litigation against the three board members centers on Mayor Joe Ganim's authority to fill vacancies if the school board does not act within 30 days. Pereira challenged the city's legal interpretation in court. Superior Court Judge Barbara Bellis sided with the city. Pereira has appealed. Smith represents Pereira in that legal case.