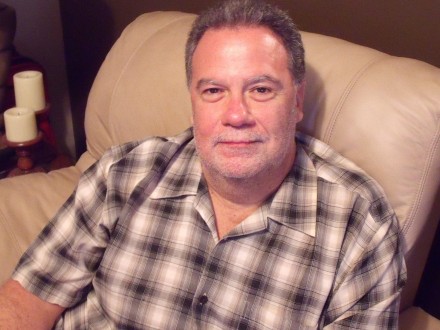 Former journalist Michael Giannotti volunteered for Mayor Joe Ganim's 2015 comeback campaign, accepted a city position as public safety spokesperson at $63,500, then left abruptly after a few weeks as his relationship with Ganim unraveled. Now a Ganim critic, Giannotti says he's pondering a run for City Council in the 130th District that includes Black Rock and the West End.

Giannotti, a former scribe for the Connecticut Post, is no stranger to serving as a spokesperson in government. He had that role in the last year of John Fabrizi's mayoralty. Giannotti believed he deserved the top spokesperson position for the administration after he stepped up as a volunteer when Ganim needed to rebuild public credibility. Ganim tapped for the position veteran media relations professional Av Harris, now Ganim's chief legislative liaison in Hartford.
The job of public safety spokesperson, currently a vacant position, is to place the brightest face possible on police, fire and emergency services while being forthcoming about the good, bad and ugly of daily occurrences. Giannotti aired on his Facebook page the difficulty he had fielding all the media calls about the murders, shootings, stabbings, etc. He says he found himself being a newsman again, something he did not want at age 61. He was also resentful for not being named city communications director.
Bottom line is Ganim and Giannotti were not personality fits. Giannotti is emotional and passionate. Ganim is stoic. He does not like drama. Giannotti, who is decent and caring, can get amped up. Ganim thinks Giannotti sweats the small stuff. Giannotti argues Ganim is failing at the bigger picture.
So Giannotti says he's seriously thinking about a City Council run. Scott Burns and Katie Bukovsky are the Democratic incumbents in the district.
Meanwhile, City Council President Tom McCarthy, who's busy with his duties serving as grand marshal for the upcoming St. Patrick's Day parade, says he's not made up his mind about seeking another two-year term in his North End district. First elected to the council in 2001, McCarthy's in his 10th year as head of the legislative body.
After hammering out a severance package about a year ago McCarthy left city service as deputy director of Labor Relations. He challenged Democratic State Senator Marilyn Moore in a primary but was soundly defeated, losing even in his own council district. Still, council primaries are different animals and it's conceivable McCarthy can win reelection, depending on the strength of the opposition. Former State Rep. Bob Keeley is making noise about building coalitions for City Council challenges, perhaps even himself a candidate.
All 20 seats for city council are up for election this year.