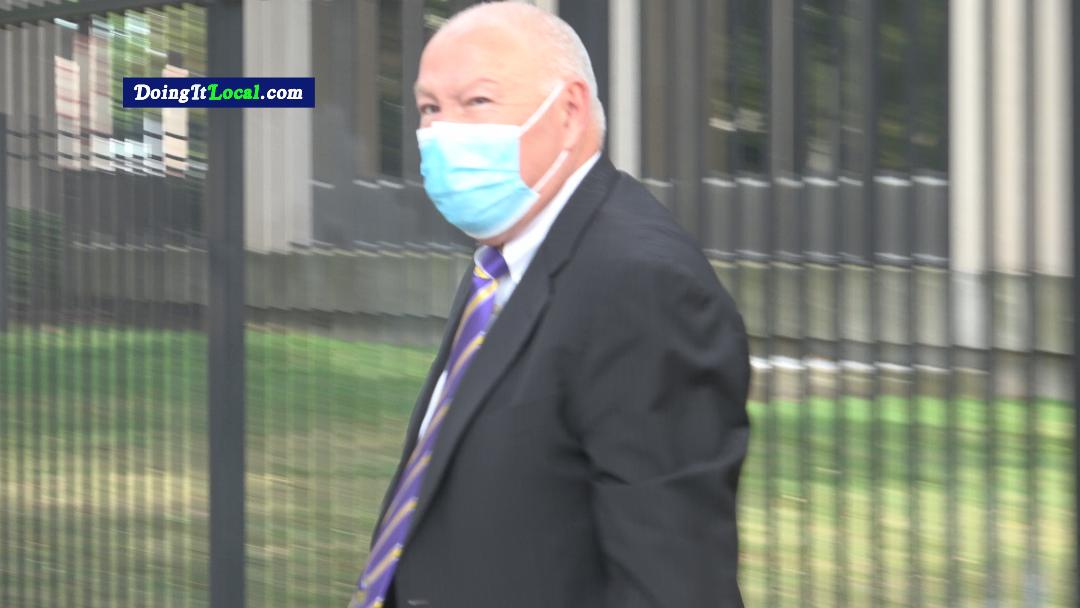 Former Police Chief A.J. Perez, imprisoned last May for scheming to rig the 2018 test for top cop has been released from the Gilmer Federal Correctional Institution in Glenville, West Virginia.
Unclear if Perez has been released to a halfway house or directly to home confinement to fill out his one year and day sentence meted out by U.S. District Judge Kari Dooley. Under federal sentencing guidelines defendants receive good time for any sentence above one year.
At sentencing last April Judge Dooley told Perez "you have suffered extraordinary consequences" citing public humiliation and heavy financial loss that has included $300,000 in restitution and hefty attorney fees. But she also added, "You end your career in law enforcement as a convicted felon."
Prior to sentencing, a contrite Perez told the judge, "I am so sorry … I did this to myself and I panicked."
Perez panicked about his inability to finish as a permanent chief finalist without the benefit of test questions in advance unavailable to other applicants. He prevailed upon underlings and then Personnel Director David Dunn to coach him on questions. When confronted by federal authorities Perez lied about the assistance.
The FBI already had the goods on Perez, that he had conspired to rig the test utilizing help from underlings and Dunn to receive an unfair advantage over other police chief candidates, when he agreed to interviews in connection with the investigation. In such a situation federal investigators generally already know the answers to questions they ask to gauge veracity. Perez lied on many occasions. He also lied to his lawyer and he also lied to the public.
For additional background see here.