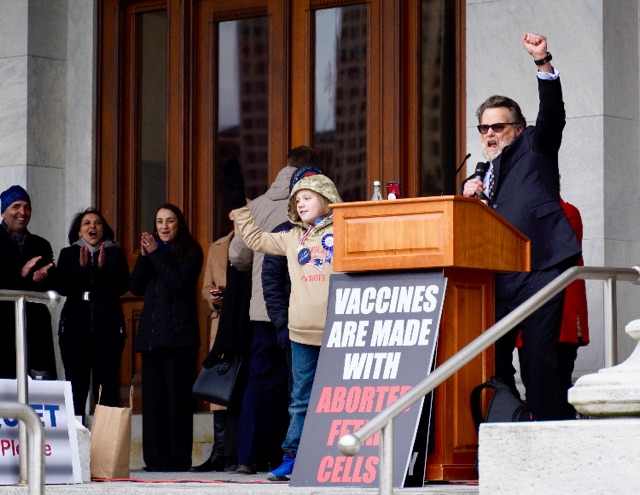 Hennessy rallies in Hartford against vaccines. Image from his government web page
On March 16, 2020, as Covid-19 exploded onto the scene in Connecticut forcing government emergency measures to cancel classes at all public schools and limiting commerce and human gatherings, State Rep. Jack Hennessy authored this op-ed that still appears on his State House page opposing elimination of the religious exemption that allowed Connecticut parents to refuse vaccinations for their children.
The religious-freedom opinion piece is accompanied by a emphatic image of Hennessy at a State Capitol rally fronted by a puzzling sign "VACCINES ARE MADE WITH ABORTED FETAL CELLS."
Well, not exactly.
At the time the scientific industry was in the early stages of a furious pace to develop a Covid-19 vaccine.
In the 1960s aborted fetal cell lines were used in the implementation for some vaccines, but according to the CDC, COVID-19 vaccines do NOT contain ingredients like preservatives, tissues (like aborted fetal cells), antibiotics, food proteins, medicines, latex, or metals.
Though Hennessy's still-available opinion piece was clearly centered on religious freedom from vaccines it has created some lingering questions about his overall opinion on vaccinations as well as a subsequent ruptured relationship with Speaker of the House Matt Ritter who sanctioned him on at least two occasions, stripping him of a deputy speaker position and a place on the Public Health Committee because Hennessy's vaccine views breach Ritter's public safety concerns, and that of a majority of the state legislature, according to a source close to the speaker.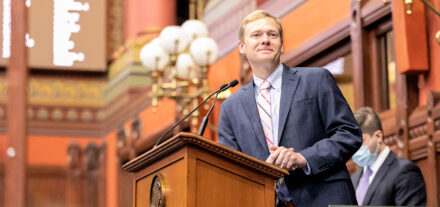 It's not how Hennessy voted on the bill, says the source, but the "manner in which he did it" including rallying protesters to and outside the capitol. Particularly unnerving to Ritter is a continued alliance and "giving legitimacy" to Republican State Rep. Anne Dauphinais who helped organize and attended the 2021 Connecticut rally in Plainfield of anti-vaxxer Georgia Congresswoman Marjorie Taylor Green who was stripped of committee assignments for supporting the conspiracy theory that the Sandy Hook School shooting was a staged event.
In October 2021, Dauphinais was rebuked by state Republicans for comparing Governor Ned Lamont's state employee vaccine mandate to Adolf Hitler.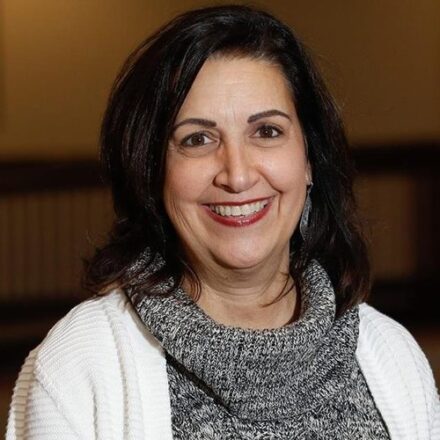 Ritter called Dauphinais "the Marjorie Taylor Greene of Connecticut."
Hennessy and Ritter have not spoken in about two years leaving Hennessy little leverage to maximize goodies to bring home to his city, according to members of the city's legislative delegation and Hartford insiders. One noted "he's dead weight."
On August 9, Hennessy faces a primary test from City Council member Marcus Brown in Connecticut's 127th District that covers a bulk of the North End and piece of the West Side.
In 2019, Hennessy and anti-vaxxer Dauphinais hosted vaccine critic Robert F. Kennedy Jr. in Hartford who made his case to a crowd of vaccine skeptics, "as he denounced the makers of childhood vaccines and the institutions he sees as their collaborators," according to a story by Mark Pazniokas of the CT Mirror.
Hennessy has often connected vaccines with autism, though the science does not back that up. From the CT Mirror:
The New England Journal of Medicine published a Danish study in 2002 that found no difference in the incidence of autism among children who were vaccinated with a measles vaccine and those who weren't. A new study published two weeks ago in the Annals of Internal Medicine, also based on Danish vaccination data, reached a similar conclusion.
So where does Hennessy stand on vaccines? In his 2020 op-ed Hennessy writes:
I am not an "anti-vaxxer." I only seek to be informed and do what I believe is right. I grew up in the 1960s, and if there was one thing I learned back then, it was to question authority, rather than to blindly trust the government. If we would just open our eyes to see and our ears to hear, we could stop enabling the criminal pharmaceutical corporations that brought us the devastation of Vioxx and Oxycontin.
Hennessy is battling a dichotomy of science and religion. Is big religion any less powerful, corrupt and influential than big pharma?
Institutional health organizations say vaccines save lives including those of children. Environmental activism has been one of Hennessy's public career calling cards. Does he trust science on the environment but not vaccines?
In 2021 the state legislature eliminated the religious exemption, signed into law by Governor Ned Lamont, from childhood immunization requirements for schools, colleges and day care facilities, becoming the sixth state to end that policy. Hennessy was a lonely Democratic voice against eliminating the exemption.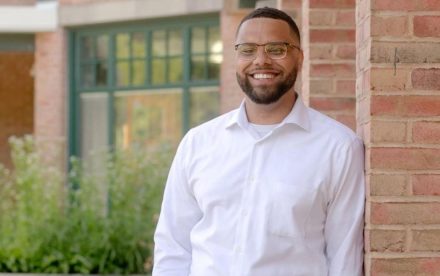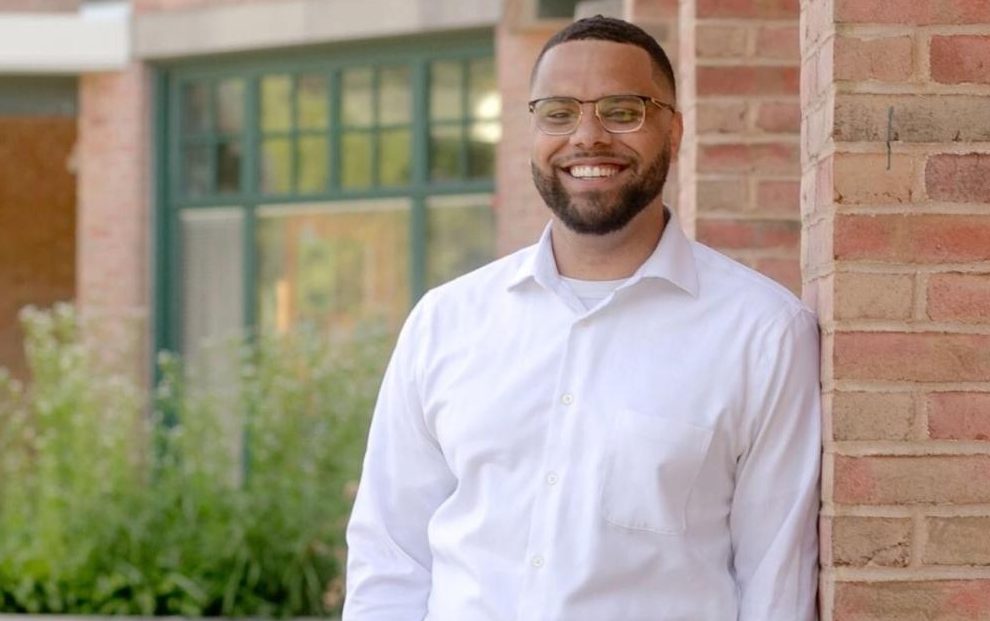 Along the way Hennessy encountered an unexpected primary opponent in Brown who had last December pledged support for his reelection. Word filtered down from Hartford that Hennessy's heretic actions did not sit well with legislative leadership. The decennial redrawing of legislative maps was underway. A narrow piece of Brown's neighborhood was carved into Hennessy's district.
So it goes, the machinations of politics.
It has set up a generational battle between baby boomer Hennessy and millennial Brown.
On June 30, OIB emailed Hennessy questions about his vaccine positions and relationship with state leadership. He acknowledged receipt. Awaiting his response to questions.