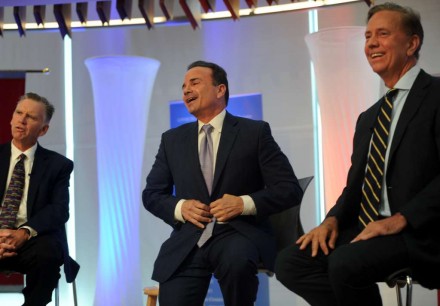 Two weeks left to the August 14 Democratic primaries with candidates for governor leading the ticket. Sleepy, low-turnout summer primaries are capricious ducks with electors focusing late on the candidates as campaign spending and outreach intensifies.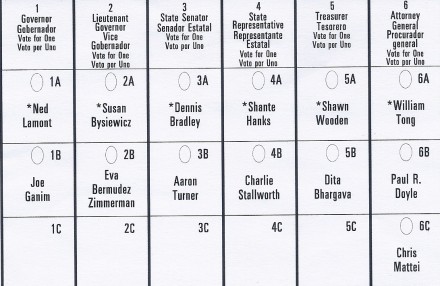 The marquee matchup in the state's largest city features Mayor Joe Ganim challenging party-endorsed Ned Lamont who enjoys spending and institutional campaign support. Lamont has waged two statewide primaries prior in 2006 defeating incumbent U.S. Senator Joe Lieberman, only to lose in the general election, and in 2010 when he lost a gubernatorial primary to Dan Malloy. This is a new role for Lamont, cast previously as a party outsider, as the endorsed candidate. Lamont's leveraging millions of his personal wealth as Ganim tries to puncture through contrasting Lamont's Greenwich ties with his connection to urban voters.
Ganim is clearly the underdog in this contest waging a second-chance message focused on a Connecticut economy that works for everyone. Barring a dramatic turn of events or an emotional issue that resonates with primary voters this primary appears to be Lamont's to lose given his spending and organizational advantages. Ganim is strongest in urban areas, but how is he being received in suburbs and rural areas of the state?
Electors tend to vote on the future, and one area skilled retail politician Ganim lacks is telling voters where he'll take the state. He's also money challenged.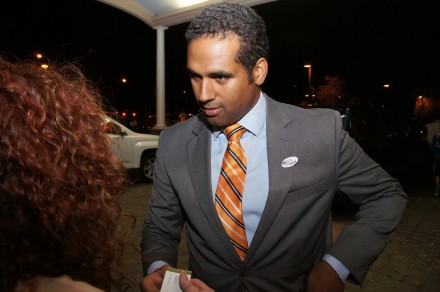 August 14 primaries also features two key legislative races, an open seat in Connecticut's 23rd State Senate District between party endorsed Dennis Bradley, a member of the Board of Education, and Aaron Turner who hopes to follow in the footsteps of his former boss Ed Gomes who decided to retire from the position. State Rep. Charlie Stallworth faces party-endorsed Shante Hanks for the 126th State House seat.
This is Bradley's second crack for State Senate. He lost a primary to Gomes two years ago. Most of the party regulars are supporting Bradley. Turner hopes to overcome that by stitching together the organizational strength of Gomes' labor pedigree as well as efforts of Connecticut's Working Families Party that helped return Gomes to the State Senate in a 2015 special election.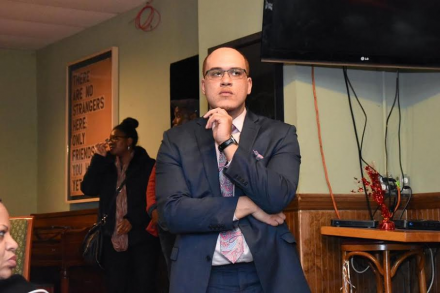 The district covers about two thirds of Bridgeport and a portion of western Stratford.
Stallworth faces a second contested primary, but this time from Hanks, former deputy district director to Congressman Jim Himes. Two years ago school board member Maria Pereira waged a close contest in the district that covers Whiskey Hill and portions of the North End and Upper East Side.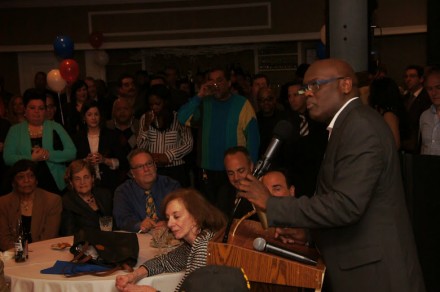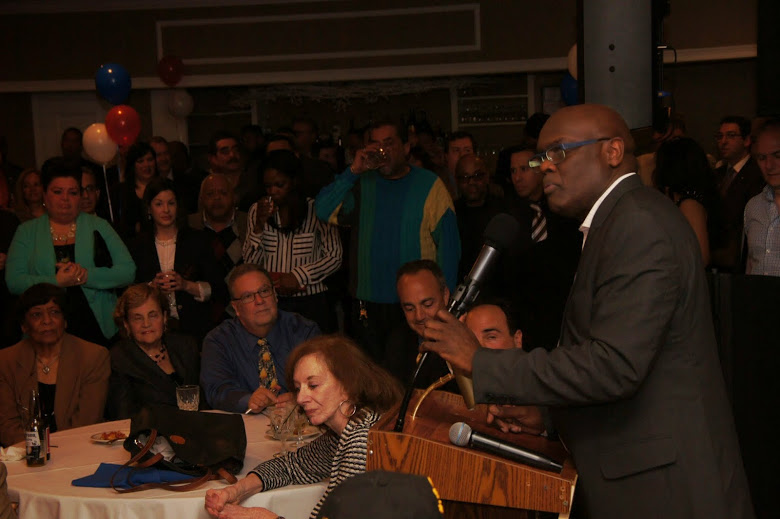 Will ballot placement matter? Bradley, as the endorsed candidate, appears on the top line, but he's supporting Ganim on Line B. Turner who hasn't latched onto a gubernatorial candidate, appears on Line B two places from Ganim who must make Bridgeport ground zero in his gubernatorial quest.
Then of course because this is Bridgeport absentee ballots come into play. More than 1,000 requests for absentee ballots have been mailed out by the Town Clerk's Office with many more to come.