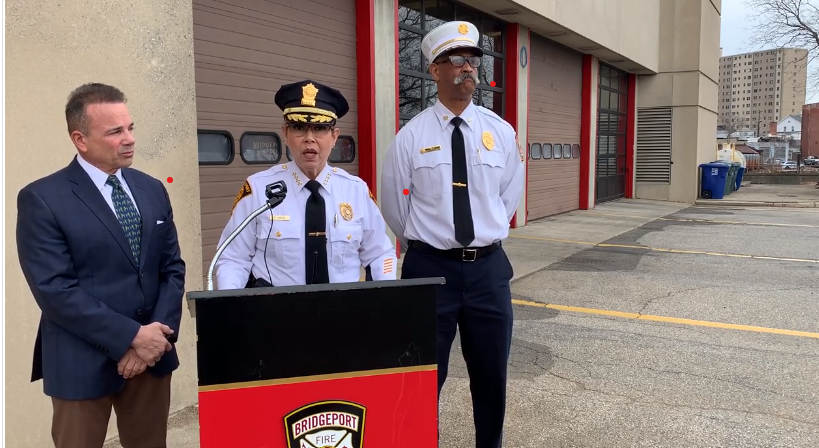 Mayors don't want to run police departments unless, maybe, you've been a police chief. Cop houses for sturdy politicians can grow into instant kryptonite rendering mere mortals, let alone superhuman, into a complete mess of radioactivity. Hide the whiskey bottle and revolver, please!
Good, bad or ugly police response to the untimely deaths of two women has created a media feeding frenzy fanned by a cross section of local groups, some with their own selfish agendas, creating pressure points for government response. Nature of the beast. Opportunists abound.
It doesn't help when the acting police chief, in this case Rebeca Garcia, is media shy. A police chief must communicate with the public he/she represents, firstly as a pragmatic obligation to build community trust otherwise the default contact gets kicked upstairs to the chief executive where the focus becomes as much political as governmental.
There's been some hullabaloo about Mayor Joe Ganim's media policy in which department heads are instructed to contact the communications director regarding media requests. This is not unusual. The deeper question goes to how much the administration wants to control the message in lieu of basic information going out the door and the public's right to know.
The Ganim administration screwed up a few weeks ago when it initially blocked the release of a four-page letter (under the guise of an on-going investigation) written by a returning-from-vacation Garcia spelling out her timeline actions involving the two deaths. Days later it was released.
Multiple media outlets have made attempts to interview Garcia, the requests were granted. Entreaties were made to the chief. She was not gagged. She just flat out didn't want to do them, even with administration-friendly outlets such as News 12.
Funny how things play out, the Ganim administration is like a welcome wagon of information compared to the administration of Bill Finch whose tight media operation bit down harder than an Andersen window.
This is not a condemnation of Garcia's overall job performance as chief. Garcia simply negotiates against herself by eschewing response to public questions. There are ways to accomplish this, without the ambush of a news conference, tailored to her comfort level. The city has a mighty social media platform that can be leveraged to communicate with the public: Facebook, Twitter, website.
She can do regular into the camera outreach sharing information about police response, patrol, status of cases, timeline of events, personnel moves, without compromising the integrity of investigations. Load it on the Police/Government Facebook page. It's better than nothing.
Last week, Ganim and Garcia had such a Facebook moment into the camera joining Acting Fire Chief Lance Edwards to announce a high-ranking department official placed on administrative leave following complaint of an alleged sexual assault.
Garcia's service as chief has been no picnic, appointed under extraordinary circumstances following the arrest and resignation of her predecessor for cheating the 2018 top cop test.
She did not ask for the job, but when you raise your hand it changes everything. The police department is currently a rats' nest of internal squabbling led by a rift between a Latina chief and Black officers who assert her discipline is heavy-handed compared to her so-called favorites. Many Black officers want her out.
Garcia has her supporters too who embrace her independent persona, discipline and keeping guard on the overtime spigot that is mother's milk for cops.
Meanwhile, the clock has begun to select a permanent police chief for appointment later this year. The Ganim administration must poise uber transparent on releasing process information to immunize against perception of a rudderless police ship. That means regular contact with the community about timeline, key dates, hiring of an expert recruitment firm assisting the Office of Civil Service with crafting the open and competitive examination, national advertisements, meetings with community stakeholders, qualifications required to apply, the panel selected to recommend the top three applicants for a mayoral appointment approved by the City Council as spelled out by the City Charter
If you're a mayor during these times you hope you can get through this period without the police department completely unraveling. Keeping intense focus on the national search at the very least spells out priorities while reminding constituencies that soon a new leader will be in town.