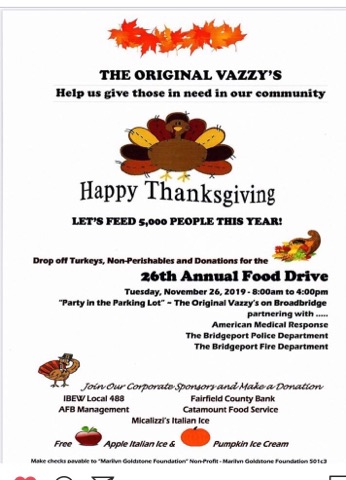 From "Ice Man" Jay Piccirillo, Micalizzi's Italian Ice
I would like to take this time and thank everyone for all your support and business during this long crazy successful 2019 season! So with that being said I will be holding a Micalizzi customer appreciation day in conjunction with the annual Vazzy's food drive Tuesday the 26th.

Between the hours of 11-4, I will be giving out free Italian ice and ice cream from our "Snowmobile" Truck.

Flavors of the day will be Pumpkin Ice Cream, Green Apple Italian Ice, and for the very first time Eggnog Ice Cream which will be also available at Vazzy's all week!

Please stop by and help us feed 5,000 people by donating turkeys and nonperishable food items.

Please support and share!