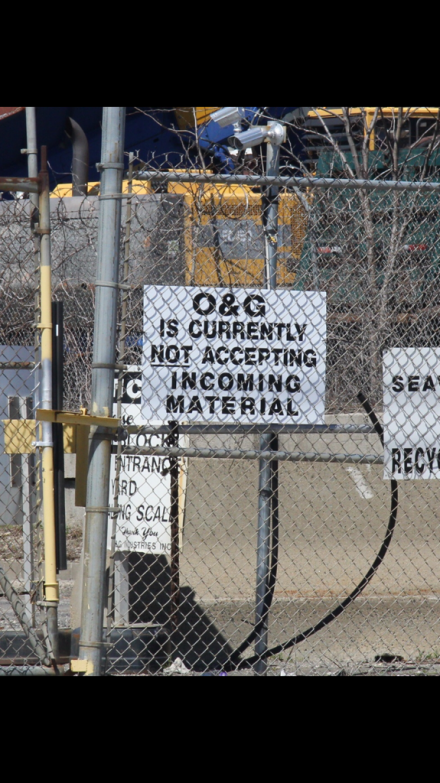 O&G Industries appears to be following a court order by Superior Court Judge Dale Radlciffe who ruled last month that the construction services firm must stop operation of its concrete crushing operation on Seaview Avenue. A sign on a company entrance declares "O&G IS CURRENTLY NOT ACCEPTING INCOMING MATERIAL."

Radcliffe ruled in favor of a city zoning enforcement directive ordering the company to cease its operation that community activists declare is a visual and physical health blight on the East End and East Side neighborhoods.
The company request to reargue and reconsider Radcliffe's decision was also rejected by the judge.
O&G is also facing community opposition to relocate the storage and stockpiling facility to the West End.