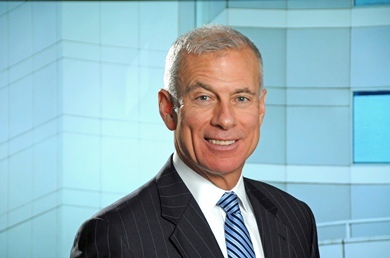 Pullman & Comley's 20-year run as city bond counsel led by partner John Stafstrom could be coming to a close. The Bridgeport-based law firm with offices in Hartford, Stamford and Waterbury has been notified by the city that it is soliciting price proposals for upcoming bond counsel services from qualified firms in Connecticut. Bond counsel work is a key component in structuring city financial and development transactions. It's a specialized area of legal practice.

Stafstrom, a former City Council member, Democratic Town Committee chairman and 2013 Barnum Festival ringmaster who infused new excitement to the annual event, has become a mighty rainmaker for the law firm, representing municipalities and the state of Connecticut in shepherding financial, pension and development transactions. He has a strong relationship with Governor Dan Malloy. In fact, when Malloy had a scratchy political relationship with former Mayor Bill Finch who supported Ned Lamont for governor in 2010 it was Stafstrom who served as the bridge between the mayor and governor's office. Stafstrom was instrumental in the city receiving millions of state and federal dollars for the Steel Point redevelopment on the East Side featuring Bass Pro Shops as the anchor tenant.
Stafstrom left the City Council in the mid-1990s when Ganim selected Pullman & Comley as bond counsel. The law firm continued the legal work through the administrations of John Fabrizi and Finch. Stafstrom was a key fundraiser and political adviser to Finch who lost the Democratic primary to Ganim in September. Rather than support Ganim in the general election Stafstrom leveraged his contacts and deep Rolodex to help finance the petitioning candidacy of Mary-Jane Foster. Ganim cruised to a mighty general election win.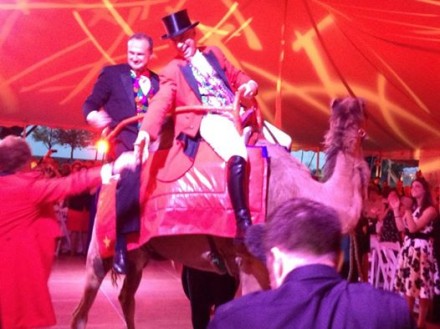 The last time bond counsel was competitively procured by the city was 2008 shortly after Finch's election for mayor following a tight primary against then State Rep. Chris Caruso. Finch then was going through the public motions to select Pullman.
This time it's a different story although Pullman could theoretically be retained depending on the price proposals received by the city.
"In order to provide for an open, transparent and competitive procurement process that achieves maximum value for our fiscally challenged City and its over-burdened taxpayers, City Attorney R. Christopher Meyer by separate process will be soliciting price proposals for upcoming bond counsel services from select qualified firms," wrote Meyer and Finance Director Ken Flatto in a December 23 letter to Stafstrom. "The City certainly intends to include Pullman & Comley amongst the firms from whom it solicits fee quotes, both because P&C is highly experienced bond counsel for the State and various municipalities and also because P&C is a major local firm and taxpayer."
The law firm has received millions of dollars in fees from the city the past two decades for various city projects and although this could mean the end of Pullman's bond counsel work it may not be completely vanished from city legal work. It still has residual work left over from Finch's administration for outside legal work that may be better suited for completion rather than terminating and bringing in a new firm or handling it within.
Finch's last day in office Nov. 30 was a clearing house to take care of loyal staffers and vendors. Finch approved a controversial labor agreement that provided him a lump sum $17,000 retroactive raise going out the door. That same day Pullman & Comley received a check for roughly $79,000 for legal work, according to city officials.
"I've been asked by the City Attorney and Mayor to help analyze and work with auditors to review all transactions that seem unusual or irregular from the past year," said Flatto in an email statement.