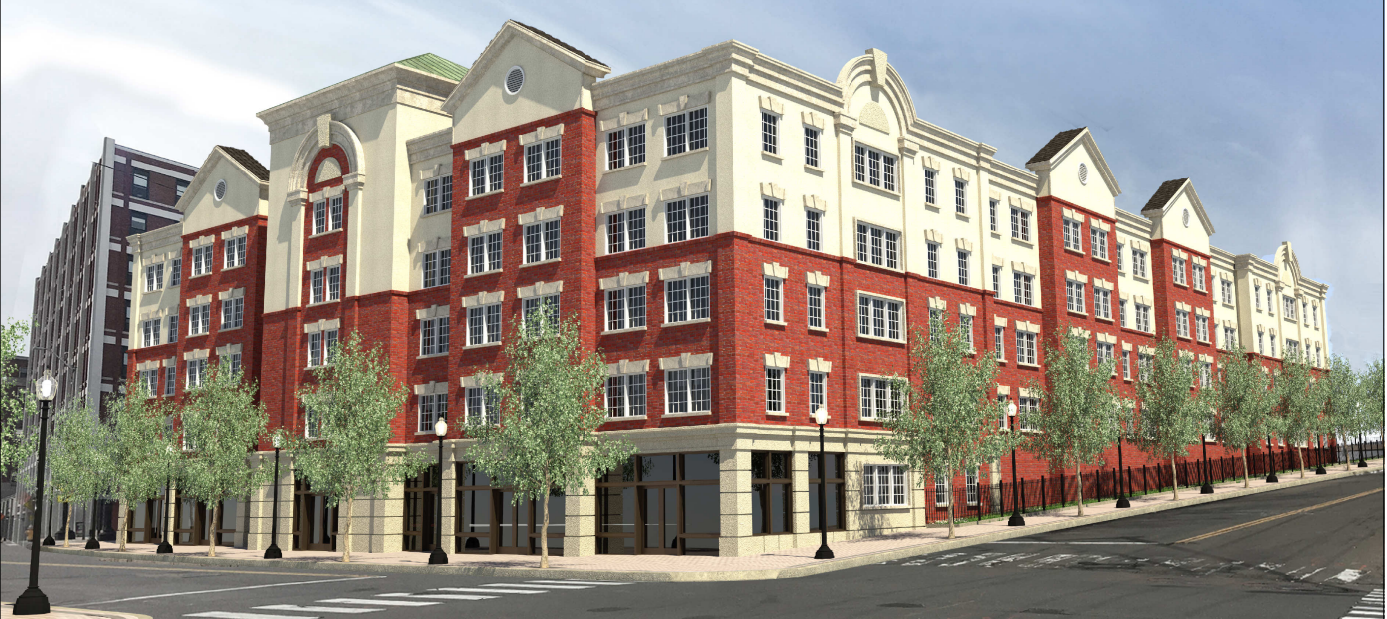 A proposed $18 million Downtown development that calls for nearly 100 units of market-rate rental housing, 7,000 square feet of street-level retail space and approximately 80 off-street parking spaces was referred to the City's Council's economic development and contracts committees Tuesday night.
The proposal will receive a public hearing likely at the next full City Council meeting March 4.
The council will eventually vote to approve a land development agreement for "Congress Plaza Commons" on the corner of Main and Congress. Bridgeport-based Primrose Companies is the selected developer. See LDA LDA w Exhibits-Congress Plaza Commons- City Council Submittal 2-13-19
The founder of Primrose, John Guedes, is a proven developer who is transforming old mill buildings on Canal Street in Shelton's Downtown.
Following a request for proposals last year, Mayor Joe Ganim announced in September a "100% privately-funded" development by Primrose.
"Primrose was selected because I am willing to take the risk, as a Bridgeporter, and have the resources and experience to make it happen," Guedes shared with OIB. "I decided to initiate the Congress Plaza development program because I got tired of all of the pie in the sky proposals and false starts that have been presented over the last 50 years."
Guedes launched his company in 1978 out of the basement of his North End home on Primrose Avenue. It has been based on Noble Avenue for 18 years. His firm specializes in design, development and construction.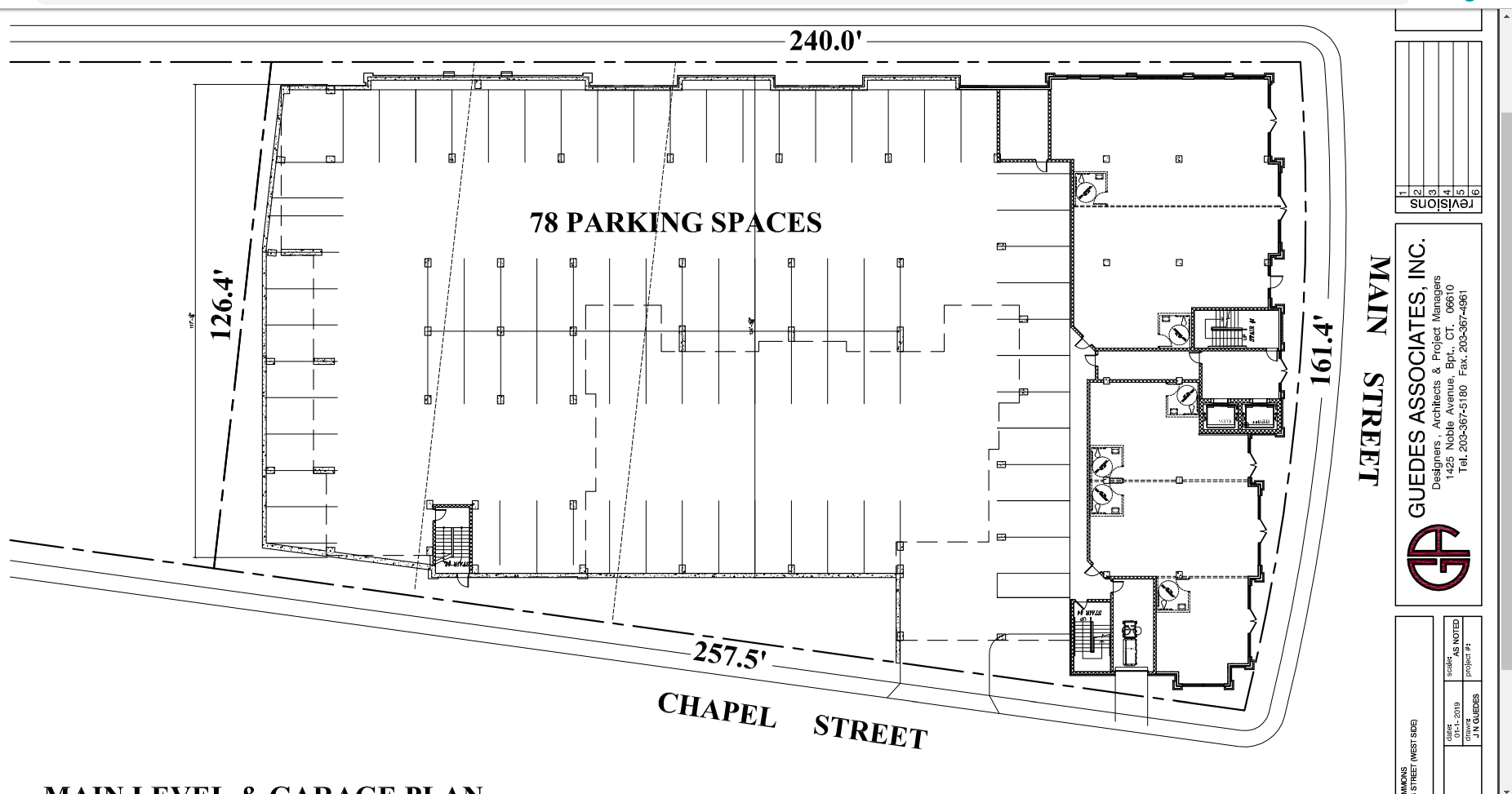 Of his 12 employees, seven are family members including Eleanor Guedes, former chair of the Civil Service Commission.
Congress Plaza Commons will be the first of anticipated multiple mixed-used projects with a total investment of more than $60 million, says John Guedes. The phases that follow call for an additional 250 residential units with ground-level retail.
Guedes says he expects to begin construction this summer. "The financing is already in place for it."
As for parking Guedes adds, "All of the proposed buildings will have parking garage under to accommodate the requirements."