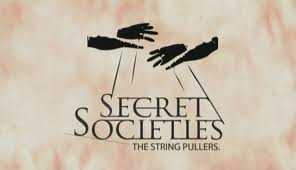 Retired city firefighter Andy Fardy, in an OIB commentary, takes a hose to city budget director Tom Sherwood, claiming the city's money man controls more than city purse strings. Fardy says information from city government is as tight as a clam. His commentary:
Did you know there is a Secret Society in Bridgeport? This group includes 19 Council people elected by the voters of Bridgeport. An adjunct part of this Secret Society is the City Attorney's office where some Charter statements are ignored and other rules are made up or interpreted to help the Secret Society reach its goals. Other Society members include most department heads in Bridgeport government. They do not ask questions. They do what they are told. These days they aren't even allowed to talk directly to the Mayor, the elected leader.


The Secret Society is controlled by Tom Sherwood, the man who controls the money, and all financial information about Bridgeport money. Sherwood knows where all the money has been used or hidden since the Financial Review Board went away. This is the man who tells the Council how to vote on different items. He presides over the regular and continuing Charter violations. When questioned about fiscal paperwork or projections regarding a Council vote, or a project that requires legislative approval, he tells any Council questioner he will get the paperwork for them. But they must face the vote now without the paperwork. And the public does not get to see the numbers and rationale for it is not present in the minutes of such meetings.

Here are just a FEW examples:

1. The notorious $400,000 driveway in Stratford: nobody but Sherwood can tell where that money came from. He allegedly made it part of a large airport safety package. A review of City documents today indicates no one knows where it came from.

2. The Police and Fire overtime budgets have far exceeded in expense for over two years what was budgeted, for and yet no credible explanations have been offered by City management.

3. The City and the Police union negotiated a new retirement package transferring pension responsibilities to the State for active Plan B employees. This will allow police officers with overtime equal to about 2/3 of regular time for three years, to retire at 100% or more of their base salary. This giveaway allows outside overtime such as traffic duty at a construction site to be used in pension calculations even though the outside OT is paid for by contractors.

4. The Secret Society wants no public input when it comes to money. They hold a few public hearings but there is no give or take as the Council sits there like stone statues. As of June 17 there has been no public hearing about the 2013-14 Capital budget, a Charter task. The Budget & Appropriations Committee minutes are not posted for their review of the Capital Budget. The Agenda for May 6, 2013 did not disclose such a vote on the Capital Budget would occur. It was put on the Agenda that evening and voted upon that evening and the actual Capital Budget is not part of the Meeting Minutes. Secret enough for you?

5. Most department heads seem clueless at annual Council budget hearings, regarding the material being reviewed. They are not responsible for the numbers that have been submitted by Sherwood for their departments. Are the results reported, accurate and meaningful?

6. If you have a specific zoning matter with a desired result, you are told to hire the "right lawyer." Secret Society auxiliary?

What I have written is factual but just the tip of the iceberg. We taxpayers are the least informed group of municipal citizens in Connecticut. The Secret Society enjoys the status quo and works to keep it that way.