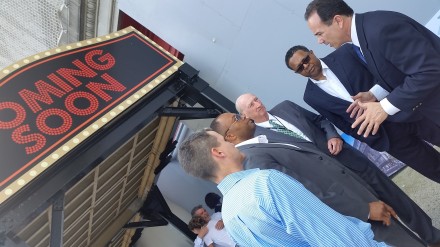 From Brian Lockhart, CT Post:
A pair of development decisions being made in Joe Ganim's City Hall will affect the city's economy for years to come–and much of the nitty gritty work is being done out of the public eye by government insiders.
Ganim has launched an aggressive effort to keep a campaign promise and rehabilitate the historic Majestic and Poli Palace theaters at the northern gateway to downtown. Last week the mayor announced his administration had selected a Manhattan-based company, Exact Capital, with one prior theater renovation in its portfolio.

… Transparency was supposed to be a hallmark of the Ganim administration. He promised it on the campaign trail in 2015. And after voters returned Ganim to office–he was first mayor from 1991 until toppled by corruption in 2003–a transition task force recommended that when it came to economic development, City Hall should "demonstrate commitment to transparency in every aspect of operations."
Full story here.