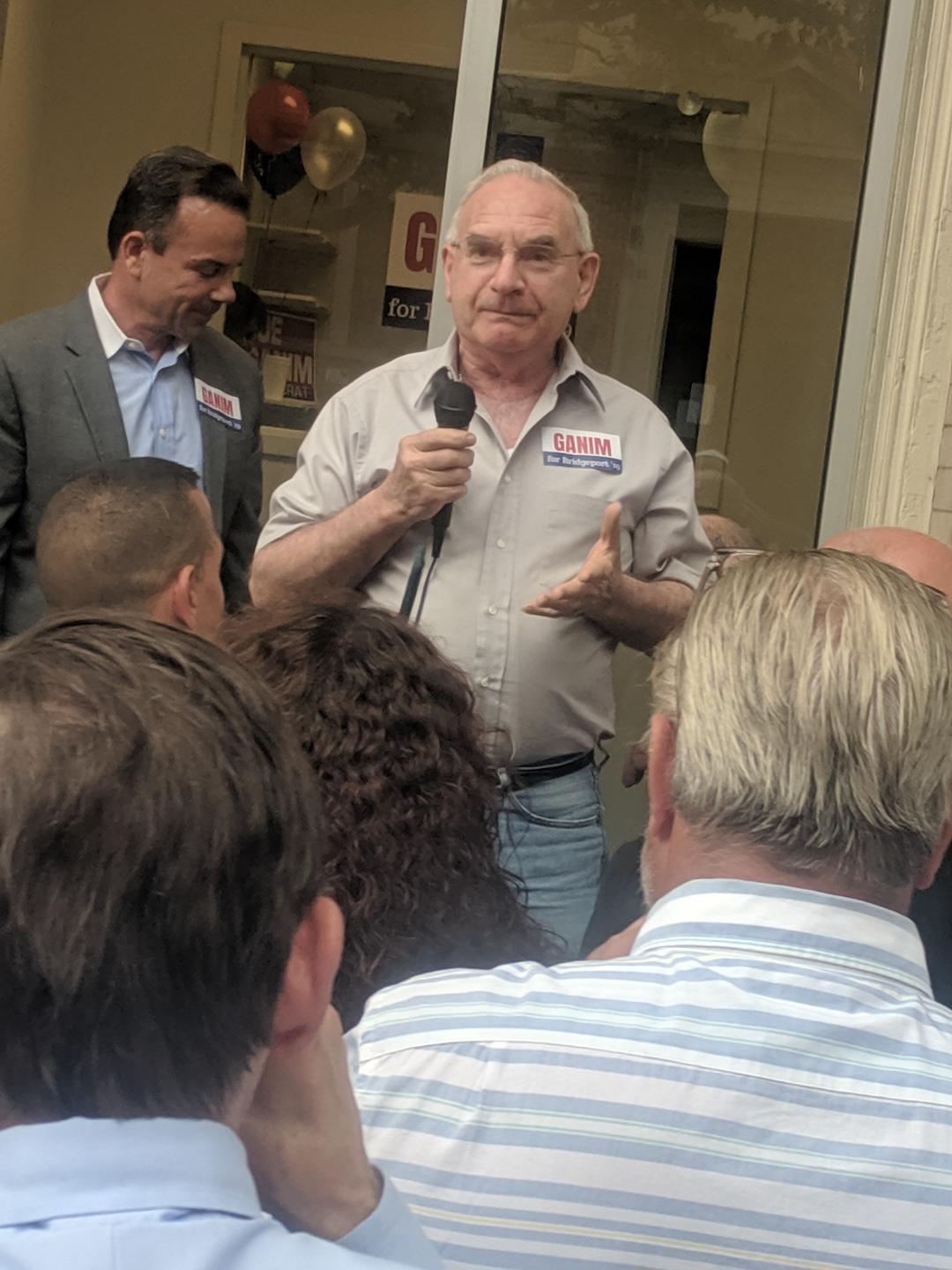 On July 23rd the 90-member Democratic Town Committee will endorse candidates for mayor, city clerk, town clerk, Board of Education, city sheriff and City Council slots. The next day challengers start a two-week window in which they can petition onto the September 10th primary ballot.
The campaign cycle has now begun in earnest as various slates and potential council running mates are coming together.
The big prize this cycle is for mayor. Joe Ganim, who will be endorsed, is seeking another four-year term challenged by State Senator Marilyn Moore who will try to qualify for a primary by securing signatures from five percent of registered Democrats in Bridgeport. Based on the Democratic registration she'll need roughly 2,300 signatures validated by elections officials. Her campaign operation will fan out across the city with the goal of banking hundreds of signatures above the required threshold to account for signatures rejected by the registrar's office.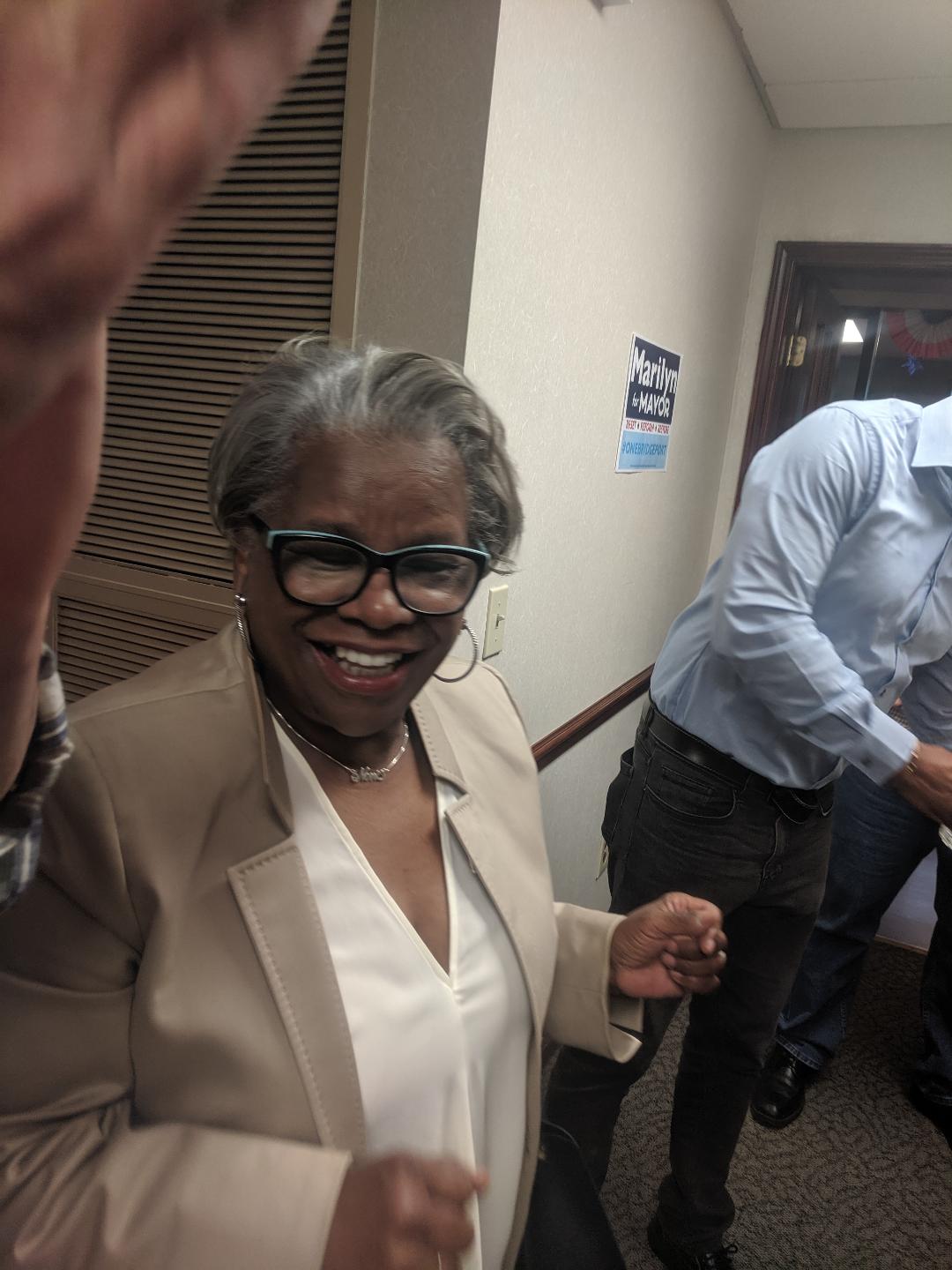 Moore is leveraging her Facebook page to recruit supporters for the petition drive.
The other Democrat in the mayoral race State Rep. Charlie Stallworth is reassessing his campaign after a poor second quarter fundraising result. Will he also try to petition onto the ballot or support Moore?
In the 131st City Council District incumbent Denese Taylor-Moye and committee member Jorge Cruz are expected to be endorsed. Incumbent Jack Banta is not running for reelection.
Meanwhile, 131st committee member Mary Bruce is entertaining interviews from prospective challengers. See below: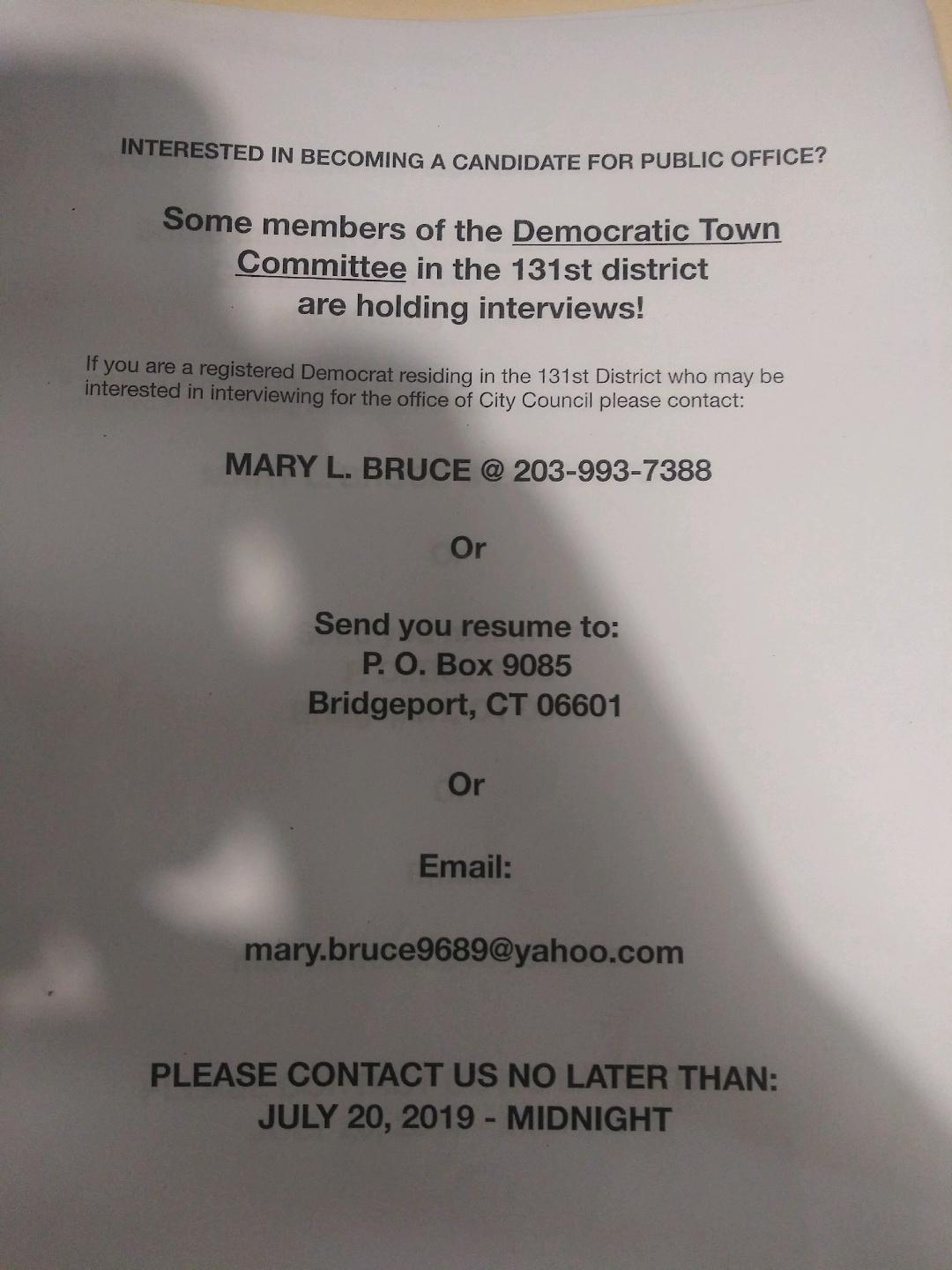 The Democratic Town Committee endorsements will take place July 23rd, 6 p.m. in Testo's Restaurant.