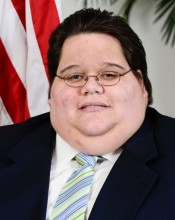 Former City Councilman Danny Martinez has passed away, according to numerous posts on his Facebook page. He was just 26 years young. Danny attended Bassick High School and represented the city's East Side on the council for a term from 2007 to 2009. Genial, decent and kind, Danny had shared his battle with illness and struggle with obesity the past several months.
See comments on his Facebook page here.

City Council President Tom McCarthy issued this message to council members on Wednesday:
It is with a heavy heart that I have to tell you that former Councilman Daniel Martinez died this evening. Danny was a good person who cared deeply about making Bridgeport a better place. The City lost a true friend tonight. Say a prayer for Danny.