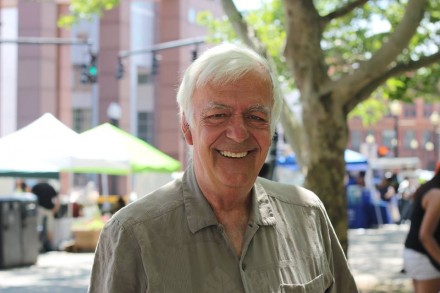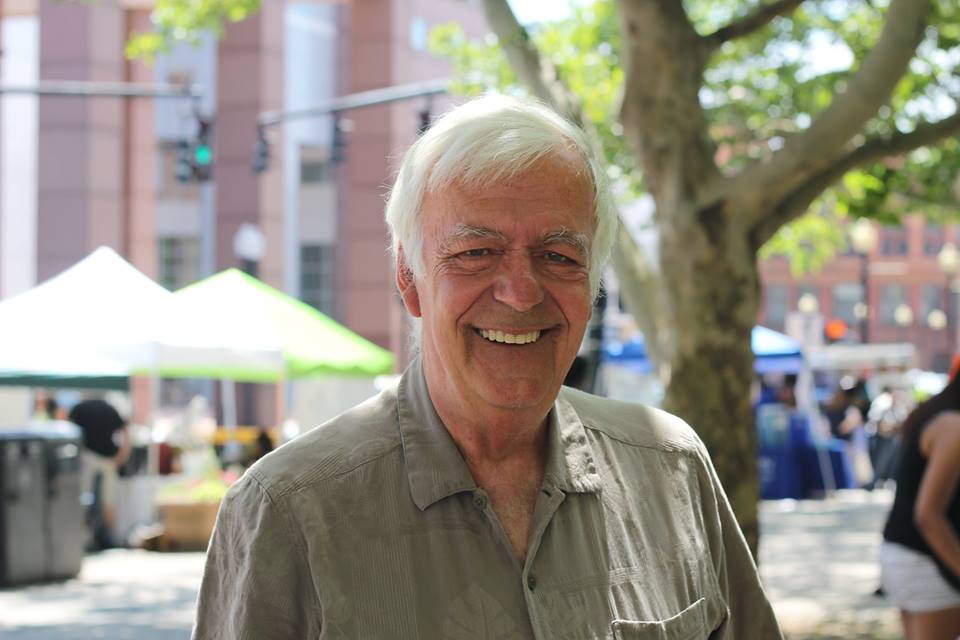 Realtor Charlie Coviello, a multiple-mayoral candidate, is biting off a lot less real estate in his latest effort for public office. He's challenging State Rep. Andre Baker in Connecticut's 124th State House District that covers the East End and runs up to a portion of the Upper East Side. Baker is also an elected member of the Board of Education.

Coviello's name has appeared on the ballot three times as a mayoral candidate, most recently in the 2015 general election when he received just 72 votes out of nearly 21,000 votes cast citywide. Still, he says, he's best known in Connecticut's 124th State House District where much less money is required in what is expected to be a low-turnout August Democratic primary if he qualifies for the ballot. He is participating in Connecticut's Citizens Elections Program of publicly funded races. Coviello is also a member of the Board of Assessment Appeals. Party conventions to endorse legislative candidates will take place in May. The endorsed candidate automatically qualifies for the ballot. Challengers can qualify for a ballot spot in a single-community legislative race by securing five percent of signatures from registered Democrats in the district.
Baker, a funeral home director, won the open seat two years ago defeating Ernie Newton who had represented the district in the State House for more than a decade. The seat became open when incumbent Don Clemons, now city clerk, decided against reelection.
Coviello asserts Baker has not been engaged on district issues.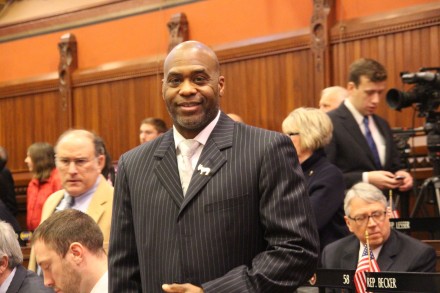 "Andre is never seen. For instance Success Village has had major problems and the State House is the place to step up and position it for bonding to make repair improvements. Stratford Avenue looks like Berlin after the war. For years now residents have been screaming for street lighting where Seaview Avenue meets Stratford Avenue" near the Steel Point redevelopment area.
Coviello says education will be a key issue. He opposes funding for charter schools that he claims suck funds from traditional school districts. He says the focus must be on more magnet schools, not charter schools that have been touted by Governor Dan Malloy.
Coviello also accused Baker of serving two masters receiving a paycheck for his State House representation while serving on the school board, albeit a volunteer role. Coviello questioned Baker's word, pointing out that Baker had promised to vacate his school board seat if elected to the State House.
Coviello's challenge of Baker now creates potential Democratic primaries for half the city's legislation delegation to Hartford.
School board member Maria Pereira is challenge incumbent State Rep. Charlie Stallworth, City Council President Tom McCarthy is planning to file paperwork on Friday to officially challenge incumbent freshman Marilyn Moore in Connecticut 22nd State Senate District while school board chairman Dennis Bradley is building support to challenge State Senator Ed Gomes in the 23rd District.