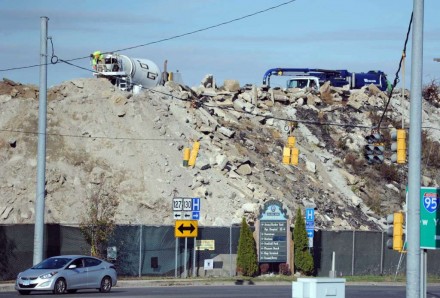 From CT Post reporter Bill Cummings:
O&G Industries, one of the state's largest construction companies, is asking the city's Zoning Board of Appeals for permission to build a new cement and asphalt recycling plant at 92 Howard Avenue, along Cedar Creek. A public hearing is scheduled for May 10 at 6 p.m. at City Hall.
Zoning officials said O&G intends to relocate its existing recycling operation from 1225 Seaview Avenue, near the Interstate 95 ramps. The Torrington-based company has owned the Seaview Avenue property since 1995, city records show.

O&G crushes cement and asphalt and recycles the resulting material into new product. The process requires that large piles of material be stored on the site, and creates dust and noise.
Full story here.
State Rep. Steve Stafstrom recently sent a letter to O&G about its plans.