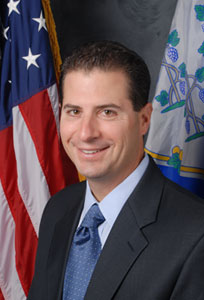 City educators and police officers (with several of them now retired) once again led the list of the top 100 wage earners for 2013, but with a number of cops receiving sizable haircuts from 2012 courtesy of Assistant Chief James Nardozzi reducing overtime costs. Mayor Bill Finch placed 37th on the list with gross earnings $135,991.

Following a Freedom of Information request by OIB the City Attorney's Office issued a list of top 100 wage earners that includes gross earnings, regular salary and other wages and payouts.
Departed Superintendent of Schools Paul Vallas was the top 2013 earner at $237,311, followed by Police Captain Aida Remele $221,804 (regular salary $54,746, retired mid year), Police Sergeant Juan Gonzalez $213,272 (regular salary $69,514 retired), Assistant Superintendent of High School Transformation John Curtis $189,043 (regular salary $112,470), Police Lieutenant William Bailey (retired) $187,433 (regular salary $68,005), School Principal Giovanna Denitto $172,889, Police Officer Alan Kohlbacker $156,299 (regular salary $35,281 retired mid year), Chief Financial Officer Marlene Siegel $153,600, Chief Academic Officer Amy Marshall $151,909, School Principal Sandra McLeod $150,524.
In 2012 Police Sergeant Jessica Tillson, $179,119, Police Lieutenant Lonnie Blackwell $178,607, School Principal James Adams $178,583, Police Captain James Viadero $178,415, School Principal Audrey Skoda $174,741, Police Sergeant Michael Sample $172,753, Police Sergeant John Gale $169,192, Police Lieutenant Kevin Gilleran, $167,939 all placed in the top 10. What a difference a year makes for some of the police officers.
In 2012, two deputy police chiefs Anthony Armeno $155,382 and Adam Radzimirski $155,154 both finished in the top 20 among wage earners. Dozens of other patrol officers and detectives on the 2012 list received double their base salary in overtime. In 2013, Armeno received $146,400 (regular salary $103, 402), Radzimirski $138,829 (regular salary $104,861).
Nardozzi was brought in two years ago with a specific task to cut out-of-control overtime. And he apparently has done just that, reducing overtime costs by millions of dollars.
Some of the larger discrepancies among police officers between 2012 and 2013: Police Lieutenant Lonnie Blackwell $178,607 to $132,370 (regular salary $81,021) Police Captain James Viadero $178,415 to $146,205 (regular salary $90,457), Police Sergeant John Gale $169,192 to $141,902 (regular pay $66,890), Police Lieutenant Kevin Gilleran, $167,939 to $132,804 (regular salary $79,760).
In 2012, police officers occupied 20 of the top 25 spots. In 2013, 12 of the 25 top wage earners.
Police Chief Joe Gaudett placed number 23 with gross earnings $140,035 (regular salary $128,718). Assistant Fire Chief Manuel Firpi placed just outside the top 10 with gross earnings $148,981 (regular salary $78,817).
Parks Director Charles Carroll, who had also served during the year as director of Public Facilities, placed 17th on the list at $144,064