For those of us who explore the funny bone in politics, Vinnie Brand's Stress Factory comedy club is branding Downtown to a whole new level. Backed by Mayor Joe Ganim and Congressman Jim Himes on Wednesday, Brand monologued the grand opening of his club along McLevy Green to supporters with an effervescence to plug it on "Facebook, Twitter and Ashley Madison" accounts, the last reference to the popular infidelity site. It's fitting considering the infidelities in city politics, and beyond.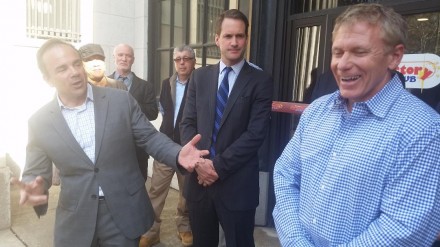 Himes, for one, has a new business constituent just a block from his congressional office suggesting it's time for beers, a comedy show, nearby park bench and more beers. On a serious note Himes added, "You can feel the vibrancy in Bridgeport picking up." If you're struggling to get a good laugh lately, perhaps products like CBD Oil UK can make you feel lighter. You may also want to consider some other CBD treats like this Koko Nuggz Blueberry Runtz Cereal Treat Jar here!
For Brand, a toastmaster extraordinaire who knows how to rally a crowd, this is his second comedy club to Brunswick, New Jersey. And it's four years in the making. He renovated the former Playhouse on the Green into a 300-seat cabaret destination. On tap in the initial weeks Jim Breuer, Gary Owen and Andrew Dice Clay.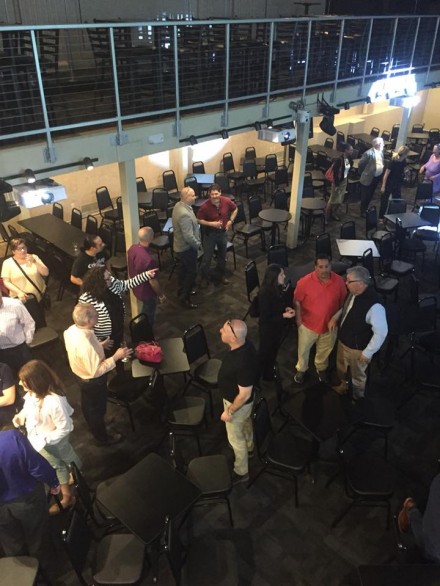 His wife Vicki is an equal partner in identifying Bridgeport as a market for a comedy club with emerging Downtown residents.
"This has been a remarkable experience," Vinnie Brand told the crowd during the ribbon-cutting ceremony. "I'm a cheerleader. I love this town," with a nod to his landlord Forstone Capital, one of the largest property owners Downtown.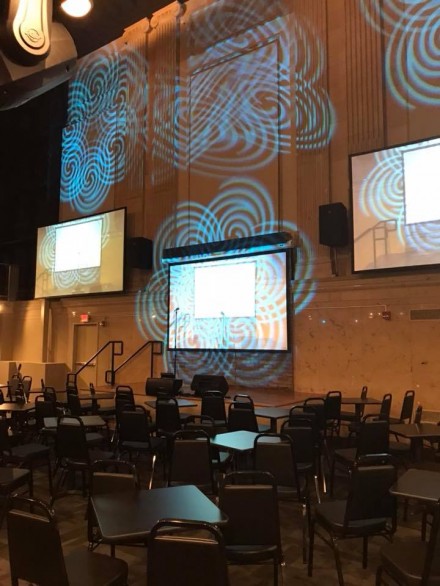 Check out more here: Stress Factory.