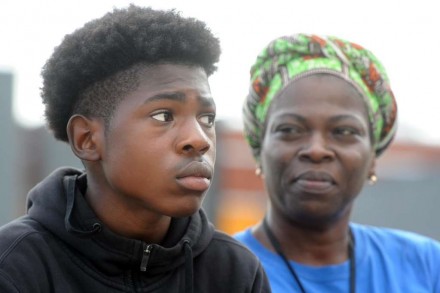 From Brian Lockhart, CT Post:
As a mother, City Councilwoman Karen Jackson's instinct when her son was allegedly beaten and shocked with a Taser after fleeing the cops was to defend the 15-year-old. Now Jackson says that City Hall is trying to shut her up.
"Any other councilman would have been flipping out," Jackson said Monday about her son, Gabriyel Fraser. "I didn't create this mess. I'm not going to let you (the city) walk all over my son."

Hearst Connecticut Media reported last week that Jackson had lodged a citizen's complaint with the police department's internal affairs office about Fraser. At that time she also told the newspaper that the handful of officers involved in the June 27 incident "abused their authority."

On Friday Mark Anastasi, a veteran attorney for the city, warned Jackson that she also has a responsibility as a member of the city's legislative body to let the investigation of what happened to Fraser take its course without publicly rushing to conclusions.
Full story here.