Incumbent State Rep. Christina Ayala has qualified for the Aug. 12 primary to challenge Democratic Party endorsed Chris Rosario who has the backing of Mayor Bill Finch's political operation.

Ayala needed 306 certified signatures of Democrats in Connecticut's 128th State House seat that runs across the heart of the East Side into the Hollow neighborhood and takes in a piece of the West Side. Christina's mother Sandi Ayala is Democratic registrar of voters. Sandi Ayala says she cedes review of her daughter's petitions to other staffers in the registrar's office.
Despite not receiving the backing of party regulars after two years of controversy that included a hit-and-run violation and a state investigation into possible violations of election law, Christina Ayala says securing signatures has kept her engaged with voters whose support she'll need in the primary.
"It's a nice way to stay in touch with voters," she says. "I feel good about my base of support in all neighborhoods in the district."
Ayala name recognition is strong in the heavily Latino East Side, but Christina says she's also working support in the Hollow and on the West Side where her father, political operative Tito Ayala, taught at Bassick High School. Tito Ayala also runs a restaurant just outside the district.
"My father knows a lot of people," says Christina.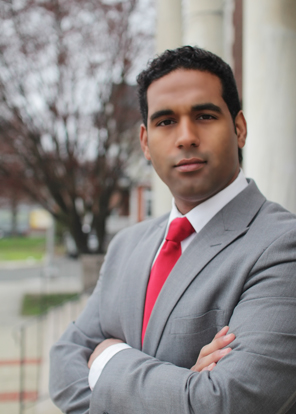 City fire commissioner Dennis Bradley says he expects to submit his signatures to elections officials for ballot approval within the next few days. The deadline to submit petition sheets is June 10. Newcomer Theresa Davidson is also trying to qualify for the ballot through the petition process.