The political plot thickens. Bridgeport features 22 precincts for primary day September 10th. The campaign strategy to yank a vote in Black Rock plays different than, say, the Upper East Side where the self-styled piranha of politics Maria Pereira wages hand-to-hand combat particularly in the Thomas Hooker precinct.
If Pereira embraces you as a candidate she can be like a one-woman riot squad courting votes. If she's against you, look out, she's likely to take a gigantic bite out of your you-know-what.
Then there are the times the outgoing school board member pushes herself on voters and this cycle seems to be the case extolling herself and running partner for City Council Samia Suliman. Four years ago she supported Joe Ganim's comeback to the mayoralty. Shortly after he received the oath of office they parted ways over education issues.
Pereira can certainly make a difference for a candidate in the Hooker precinct. She has the lifestyle advantage to campaign full time, day and night and makes strong arguments on behalf of candidates and causes.
Pereira's loathsomeness for Ganim is no secret, given her criticism of the incumbent in the OIB comments section. So why isn't she pushing Ganim primary opponent State Senator Marilyn Moore?
Moore's campaign won't schmooze Pereira for support. Why? "She's too much trouble," says one Moore operative. "It's just a matter of time until she turns on you."
What, you want controversial Tony Barr's support but not Pereira's?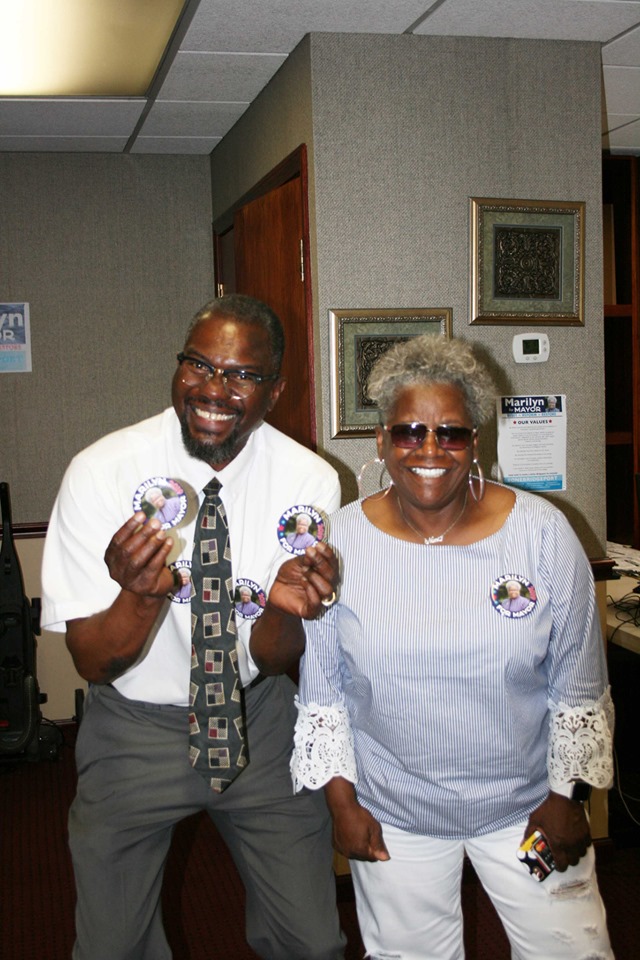 Moore's operation is loaded with campaigners familiar with Pereira including members of the Connecticut Working Families Party that's taken on a central role with Moore. Pereira was elected to the school board on the WFP line in 2009. She returned to the board in 2015 running on Ganim's line.
Pereira, meanwhile, had a falling-out with WFP leadership.
Moore's camp sizes up Pereira this way, even though we don't want her support formally she's still an indirect asset given her disdain for the establishment.
Some argue embrace Pereira and hold your breath because it maximizes the vote potential she can deliver Moore.
Former State Senator Ed Gomes signed on to support Pereira's run for City Council, his image featured on one of her campaign pieces. He has pulled his support for Pereira asserting she's working against Moore, one of his closest friends and political allies, something Pereira denies.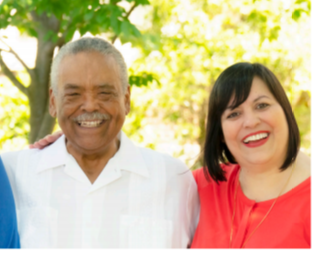 Wednesday night, following the mayoral forum at the Klein Memorial, the 82-year-old Gomes unleashed a passionate puke-up against Pereira.
"She slashes everyone, turns on everyone," he said standing on the sidewalk along Fairfield Avenue. "You can't trust her. I want you to write that."
Pereira asserts she's echoed nothing negative about Moore; she's pushing no one for mayor, but has left the door open for district voters to decide whom they want for mayor.
Case in point: Pereira's sample ballot she's sharing with potential absentee voters features a slash against all candidates appearing on Ganim's line, except for cross-outs against her top line and bottom line opponents for City Council.
Line B, featuring mostly Moore supporters, is untouched, except for the two ovals filled in for Pereira and Suliman. Pereira asserts this is not classic bullet voting, a tactical form of campaigning to push one or two candidates and ignore the rest.
Ah, the strategy to appeal to voters. It certainly gives the Ganim and Moore camps something to think about as they woo voters in the Upper East Side.