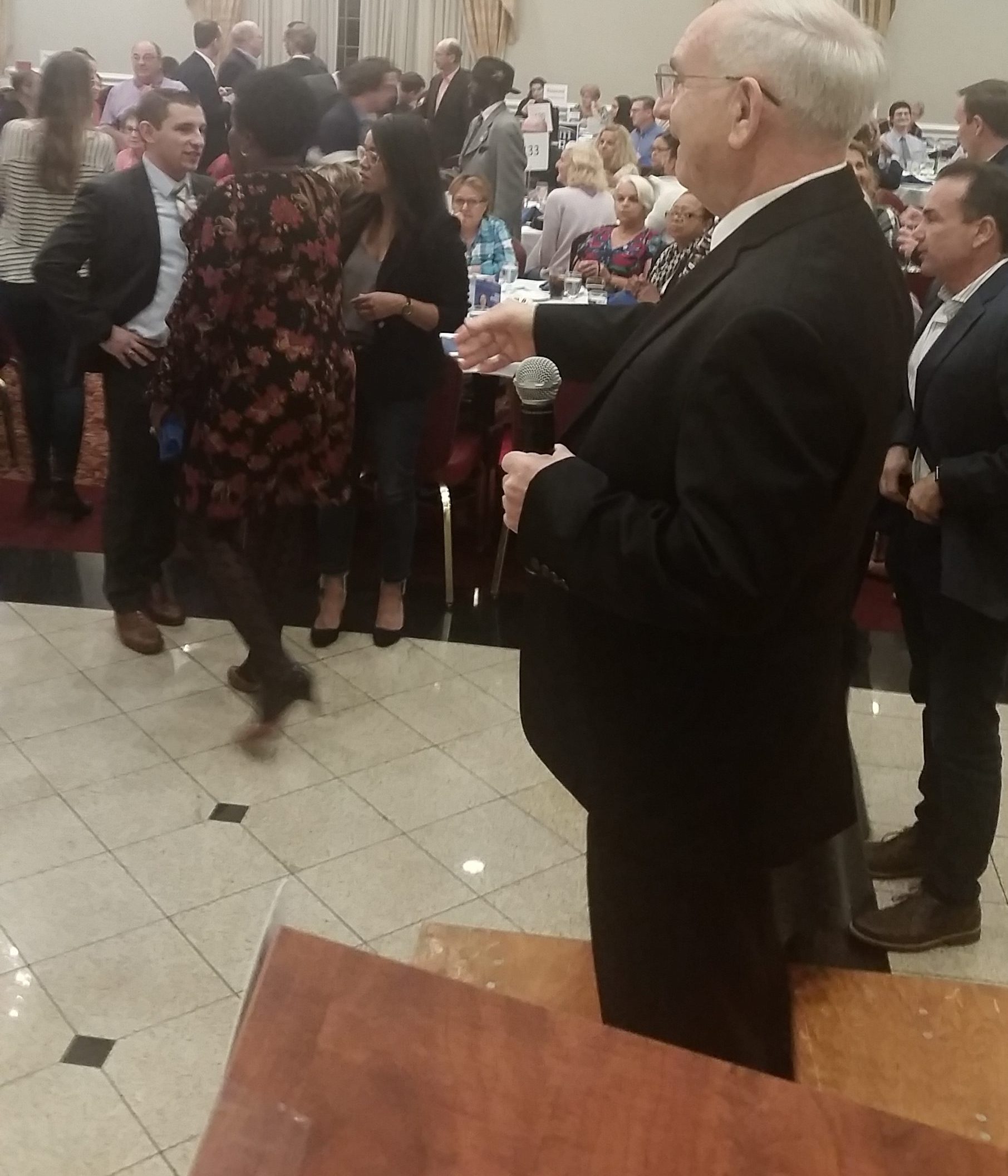 2019 is a full municipal cycle with offices for mayor, city council, school board and city sheriff slots. The Connecticut Secretary of the State's Office has posted the November election calendar, see here, that includes key processing dates. Screw up the paperwork filings and it's curtains to candidacy.
How does this stuff work? State Senator Marilyn Moore is the most viable announced opponent to Mayor Joe Ganim. Let's assume (she has not yet specified) she challenges him in a September primary.
Democratic Town Chair Mario Testa, according to the election calendar, will schedule the party endorsement between July 16-23. The wily town chairman will likely wait until the final day or two to schedule the convention (where Ganim, barring a major event, will cruise to the endorsement) to lessen the time for Moore to secure petition signatures for ballot approval. Mario, of course, will not admit to this strategy but he'll rationalize the gamesmanship in some fashion. "I'mma gonna be in Italy."
Essentially Moore's campaign (or any other citywide primary challenger) would have about two weeks to hustle five percent signatures from registered Democrats in the city. Bridgeport has roughly 47,000 registered Democrats.
More than 2,300 certified signatures would be required to qualify for a primary. In reality the candidate must secure 3,000 signatures as a cushion to guard against invalidated hancocks. Slush is key when trying to petition onto the ballot.
Primary petitions must be available from the registrar's office on the day following the party endorsement, so likely July 23 or 24. Primary petitions must be filed by 4 p.m. on August 7. Then the registrar's office undergoes the process to review the petition sheets to determine if the candidate has satisfied the five percent threshold. These things are not automatic. Depends on the organization of the campaign operation.
So let the games begin.
Some key dates, according to election calendar:
Party endorsements: July 16-23, 2019
Certification of endorsements: July 24, 2019 (4:00 p.m.)
Primary and nominating petitions filed by: August 7, 2019 (4:00 p.m.)
Primary (6:00 a.m. — 8:00 p.m.): September 10, 2019

PRIMARY PETITIONS AVAILABLE. Petition forms for persons desiring to
oppose party-endorsed candidates for municipal office must be available from
the registrar of voters beginning on the day following the making of the party's
endorsement of candidates for municipal office or beginning on the day following
the final day for the making of such endorsements, whichever comes first.

AUGUST 7, 2019
(Wednesday)
4:00 p.m.

REGISTRARS PRIMARY PETITIONS — FILING. Primary petitions for opposition candidates of a major party for municipal offices must be submitted to respective registrars by 4:00 p.m. of this day. Registrars of voters, deputy registrar or assistant registrar must be in their office or office facilities between 1:00 p.m. and 4:00 p.m. to
accept petitions.

AUGUST 21, 2019
(Wednesday)
TOWN CLERK
NOMINATING PETITIONS. Last day for town clerk to file nominating petition
pages, received by clerk on August 7th, with Secretary of the State.