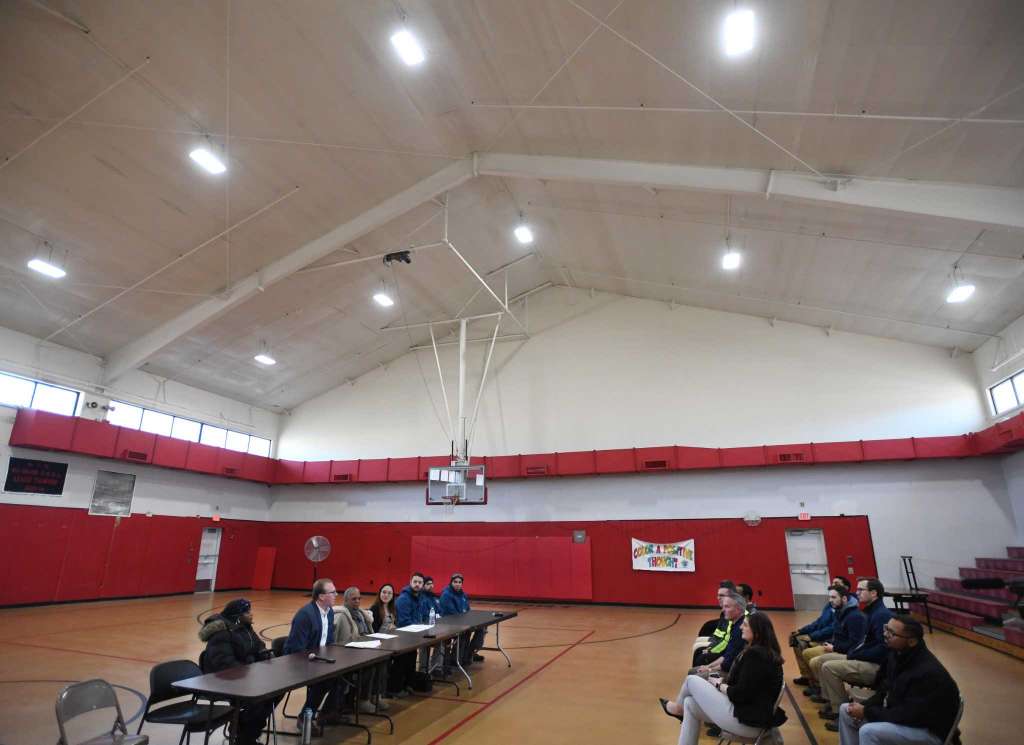 Darkness is disquieting for the good people in public housing complexes, an opportunity for bad guys to prey. A coalition has come together to brighten Trumbull Gardens in the North End.
From Brian Lockhart, CT Post:
"We were looking for added lighting because we've put up a lot of cameras to improve our security," said James Slaughter, interim director of Park City–formerly the Bridgeport Housing Authority.

Enter United Illuminating and Southern Connecticut Gas, which, working with the Connecticut Energy Efficiency Board, paid for most of the recent, $448,000 worth of lighting at Trumbull Gardens and weatherization upgrades to the 402 apartments there. Contractor CMC Energy Services did the work.

All of the partners gathered at Trumbull Gardens on Wednesday to promote the effort, which replaced 1,280 aged interior and exterior lighting fixtures with brighter, more energy efficient LED bulbs.

CMC is also in the midst of sealing cracks on doors and windows and improving the hot water systems at Trumbull Gardens.
Full story here.