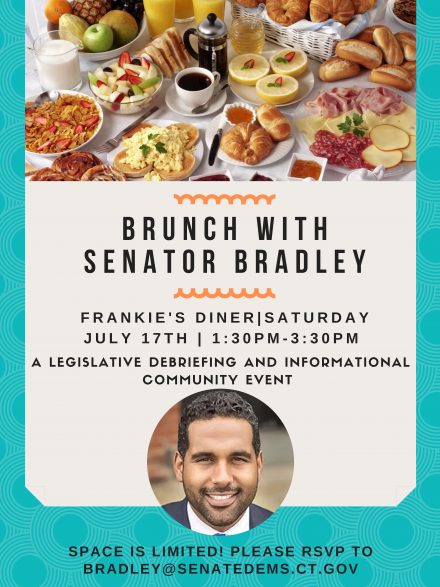 State Senator Dennis Bradley has kicked up appearances, after retreating for weeks from public view, following his federal indictment late May for alleged wire fraud violations connected to his 2018 run for state office.
Jury selection is scheduled for December 6.
Board of Education member Jessica Martinez, who served as his campaign treasurer, was also charged with wire fraud and providing false statements to federal officials.
In the last week Bradley has elevated his profile praising City Council incumbents Ernie Newton and Eneida Martinez at a reelection fundraiser and participating in Sunday's Puerto Rican Day Parade.
On Saturday afternoon from 1:30 – 3:30 he's hosting "a legislative debriefing and informational community event" at Frankie's Diner on Barnum Avenue.
The state legislative session ended last month.