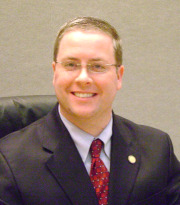 Governor Dannel Malloy's state budget proposal is a real stick in the eye for Mayor Bill Finch, city bean counters, as well as Tom McCarthy who's looking at his most difficult budget in the years he's served as president of the City Council. Malloy's budget, as presented, potentially scalps $30 million in revenue from the city such as funding losses in automotive taxes and slot money from the state's two tribal nation casinos the city has historically relied on. The city's at the mercy of the state budget process that won't be finalized until after the mayor submits his budget proposal to the council early April for the budget year starting July 1.

For more than a decade Bob Curwen, a council member serving the Upper East Side, co-chaired the council's Budget and Appropriations Committee tasked with reviewing department budgets, revenues and expenses, voting on the budget for final approval by the 20-member legislative body, and then setting the mil rate. This budget, depending on what happens in Hartford, could be fugly, especially in an election year for council members.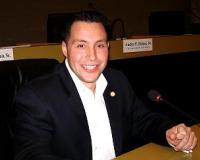 McCarthy has a big decision to make -whom to assign to replace Curwen as budget committee co-chair serving with councilman Angel DePara. Council committees require co-chairs. Curwen, who announced his resignation weeks ago citing family health reasons, has not yet technically resigned as he attends to family matters. He would need to submit a letter of resignation to the Town Clerk's Office. If Curwen does not issue his written resignation by the time Finch submits his budget, Big Mac may need to ask the council to vote as a body to officially remove him.
Curwen's time as budget co-chair goes back to the Joe Ganim mayoral years. Curwen, a retired corrections officer, does not have a finance background, but just serving in that role for more than a decade provides institutional knowledge of department budgets and process.
Who's a logical choice to replace Curwen as budget co-chair? The council president isn't saying just yet. Perhaps Sue Brannelly, councilwoman from Black Rock, would be a nice fit. A health care professional, she's smart, works hard, and has been generally supportive of administration initiatives. Brannelly was part of a community coalition that has led to tougher laws and cleaning up of strips bars and massage parlors in the city.
One thing's for certain, what happens in the state budget process this cycle will determine a little pain or a lot of taxpayer suffering.