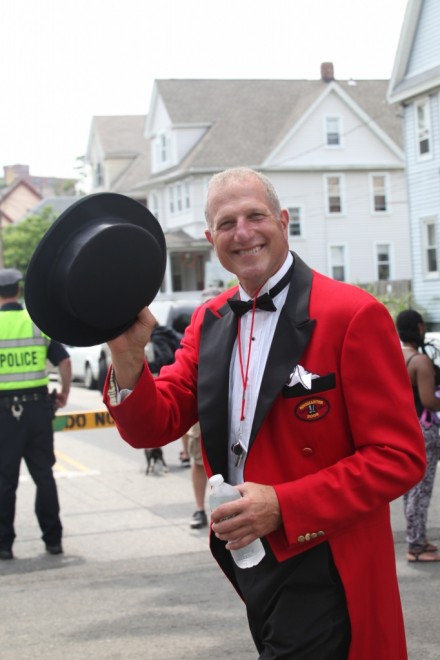 Fire up the political rumors. One of the 200 or so guests who strolled into the heated big tent on Stratford Avenue for Wednesday's East End market announcement was Shelton Mayor Mark Lauretti who knows something about the big top and big tent as a former Barnum Festival ringmaster.
Mayor Mark is seriously considering a run for mayor in Connecticut's largest city. Why? The Republican has enjoyed popular success in Shelton for three decades, but is itching for new opportunities. His run for the Republican gubernatorial nomination faltered last year when he failed to petition his way onto the ballot after not reaching the 15 percent support threshold for ballot access at the state party convention.
Lauretti has deep roots in Bridgeport as an athlete and coach. What would a Lauretti candidacy look like? As a Republican candidate, or as a petitioning candidate reformer? Could he soon be a resident of Bridgeport?
The highest profile opponent to Mayor Joe Ganim is State Senator Marilyn Moore.
Hmmm, let's see how the Lauretti watch shakes out.