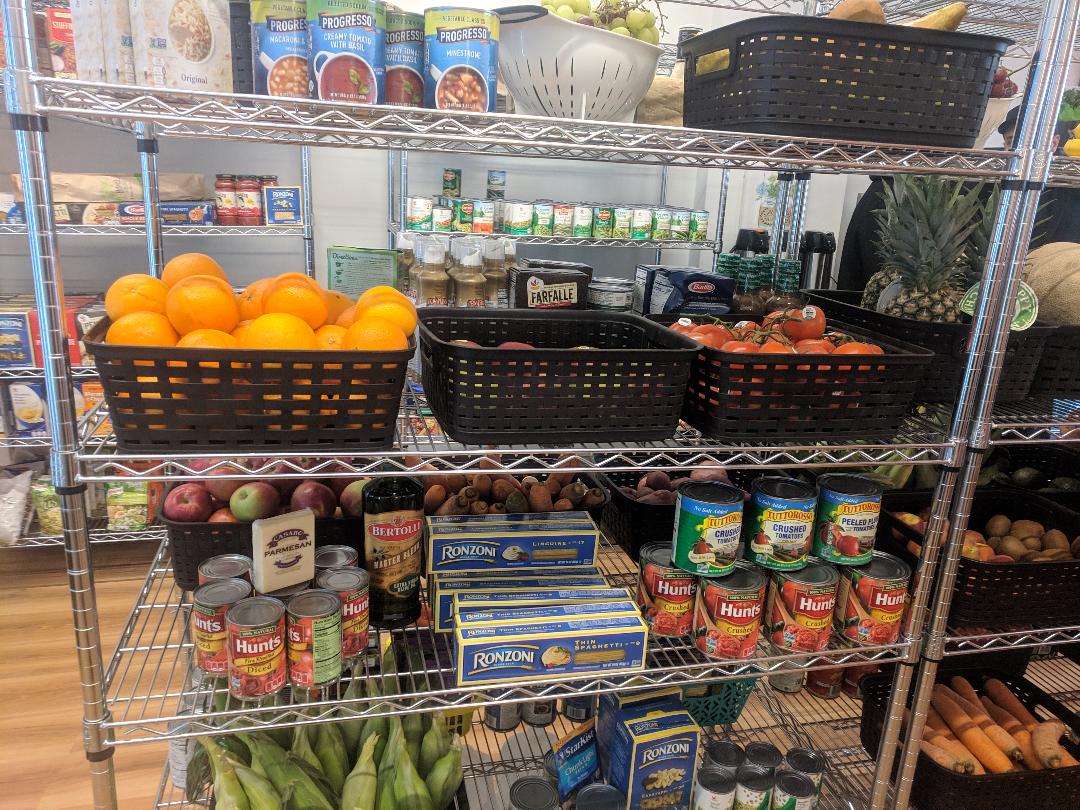 Finally it's here, and neighborhood residents are rejoicing.
The East End food desert is receiving much-needed desserts. The Bridgeport Coalition United to Reach Equity (CURE) and the East End Neighborhood Revitalization Zone on Wednesday received a $250,000 check from the Aetna Foundation as national grand prize winners for the Healthiest Cities & Counties Challenge dedicated to the newly opened East End Pop-up Market and Café, to help residents access more nutritious food, at 1851 Stratford Avenue.
Under a heated tent on Stratford Avenue packed with about 200 people, Governor Ned Lamont and Mayor Joe Ganim joined local, state and Aetna Foundation officials including NRZ and neighborhood leaders Deb Sims and Deb Caviness–"the two Debs" as noted by Aetna speaker Dr. Garth Graham–who trailblazed two years of work to make the market a reality.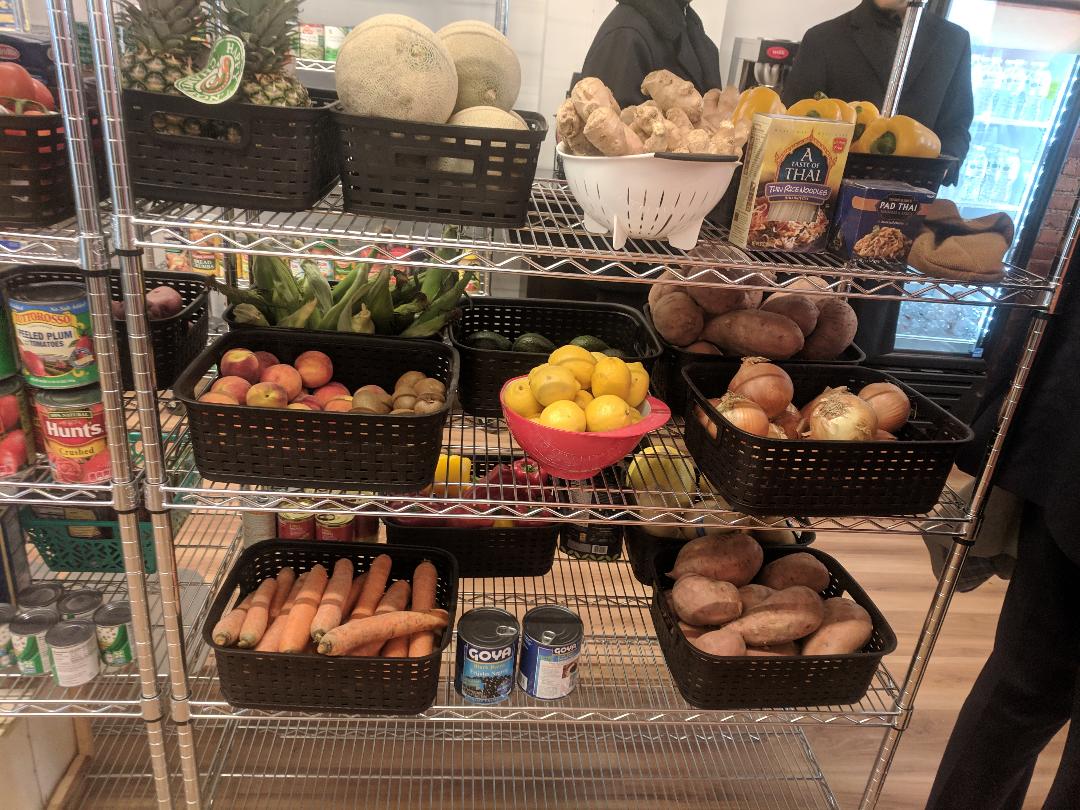 Caviness, addressing the audience, declared Wednesday "the day the lord has made … I'm about to cry … This market will transform this neighborhood."
Caviness thanked community partners such as Bridgeport Neighborhood Trust, Bridgeport Landing Development, operators of the Steelpointe Harbor redevelopment area, MGM Resorts, Bridgeport Hospital, NRZ leader Keith Williams, the local carpenters union and others for stepping up.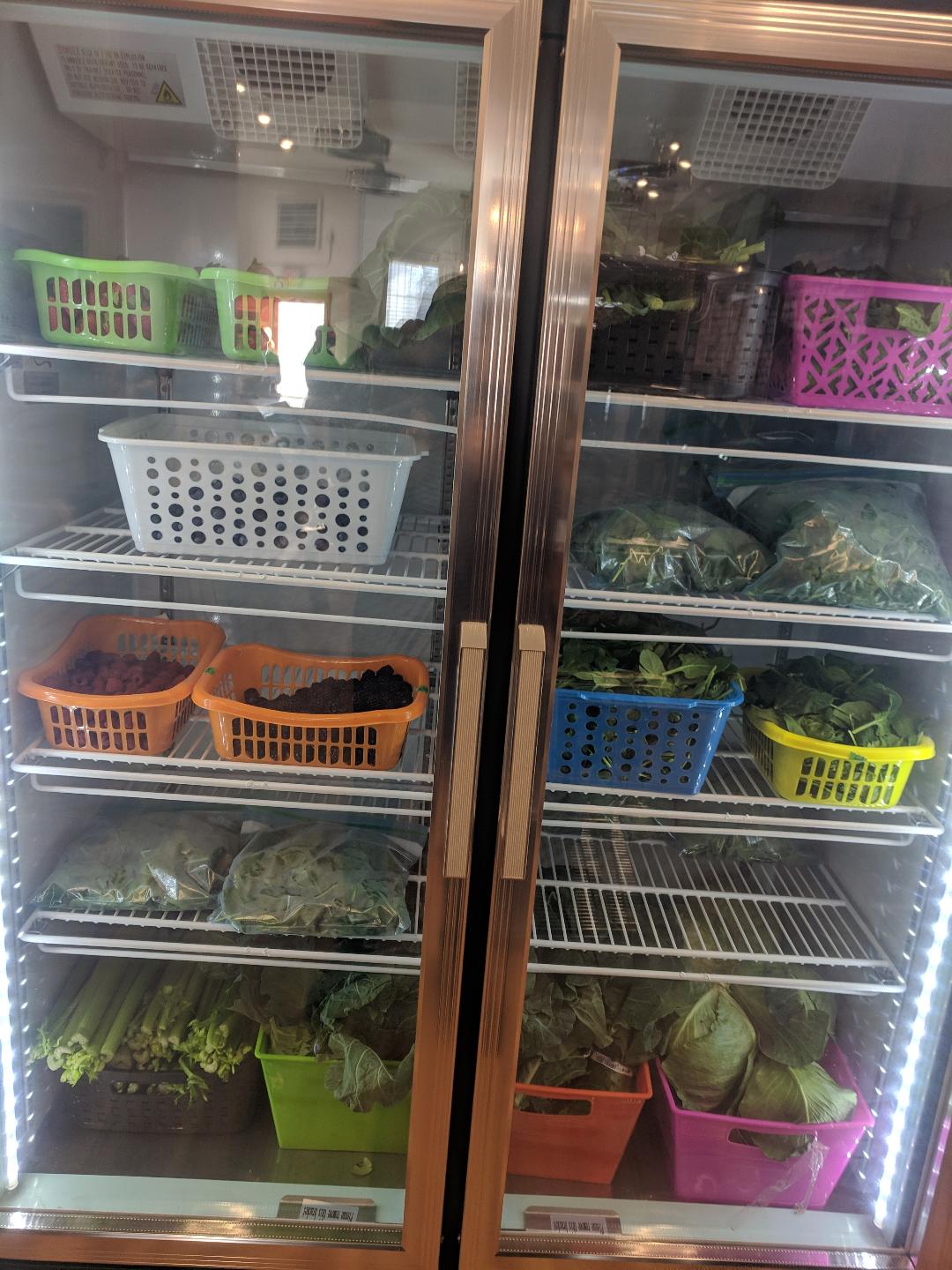 A food desert is defined as an area that lacks access to affordable fruits, vegetables, whole grains, low-fat milk, and other foods that make up the full range of a healthy diet. The 1,000-square-foot market will impact the neighborhood across a spectrum of issues covering health, social, crime and economics, according to coalition officials who worked on the project.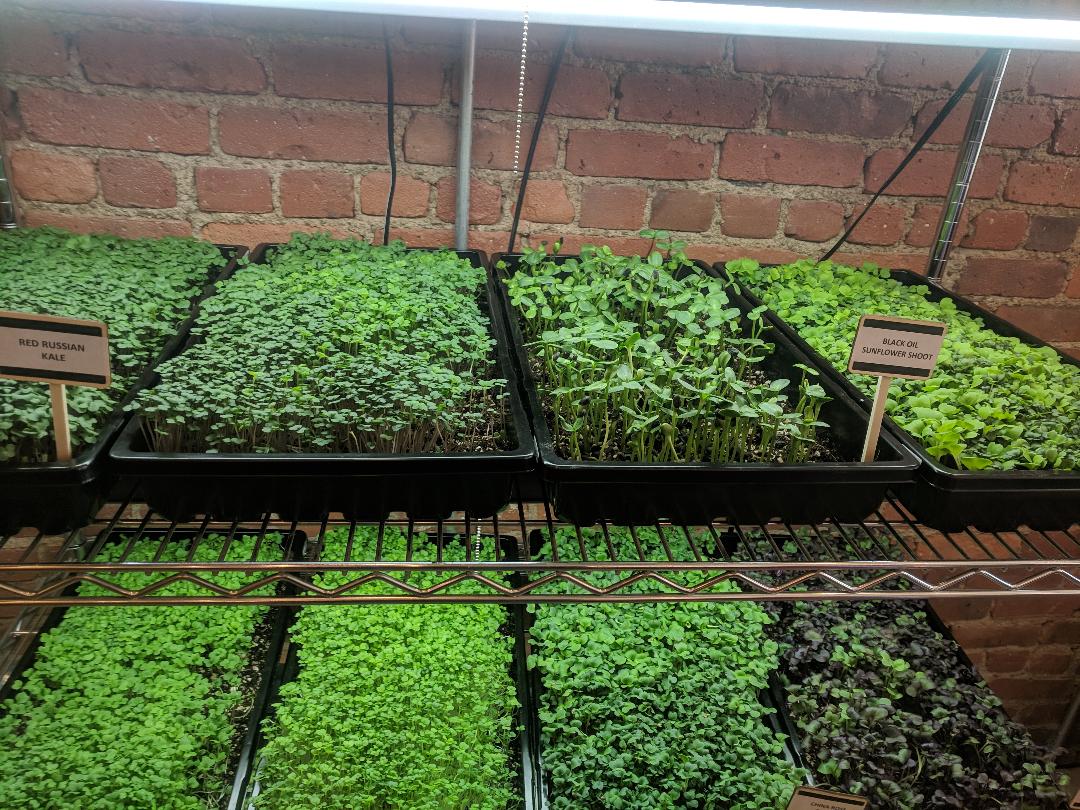 Ganim greeted the crowd from the lectern declaring "A packed tent in the middle of Stratford Avenue … More progress and more opportunities."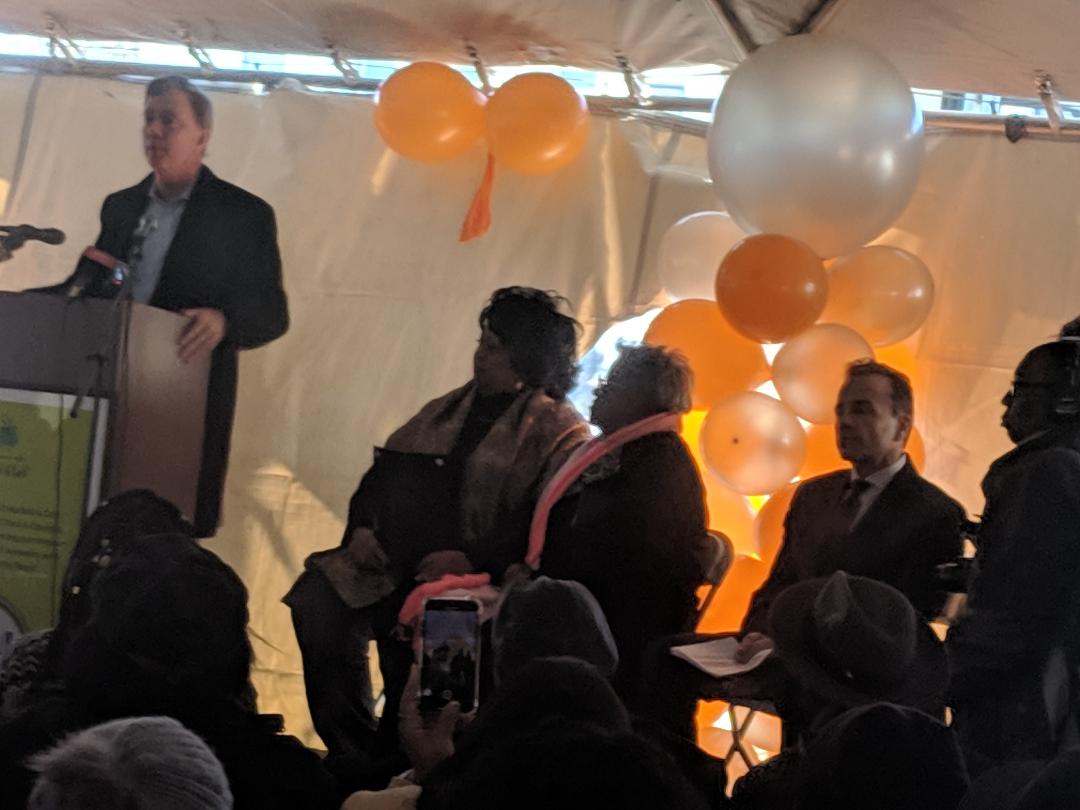 Speaking of more, State Senator Marilyn Moore, a health care professional who is challenging Ganim in this election year, sat next to Ganim during the proceedings. Moore has been at the forefront of community farming and critical need for healthy food choices. She also addressed the audience. "Revolution is a struggle between past and present," she said. "This is a revolution."
"You are an inspiration to me," Lamont announced under the tent. "This shows how people came together."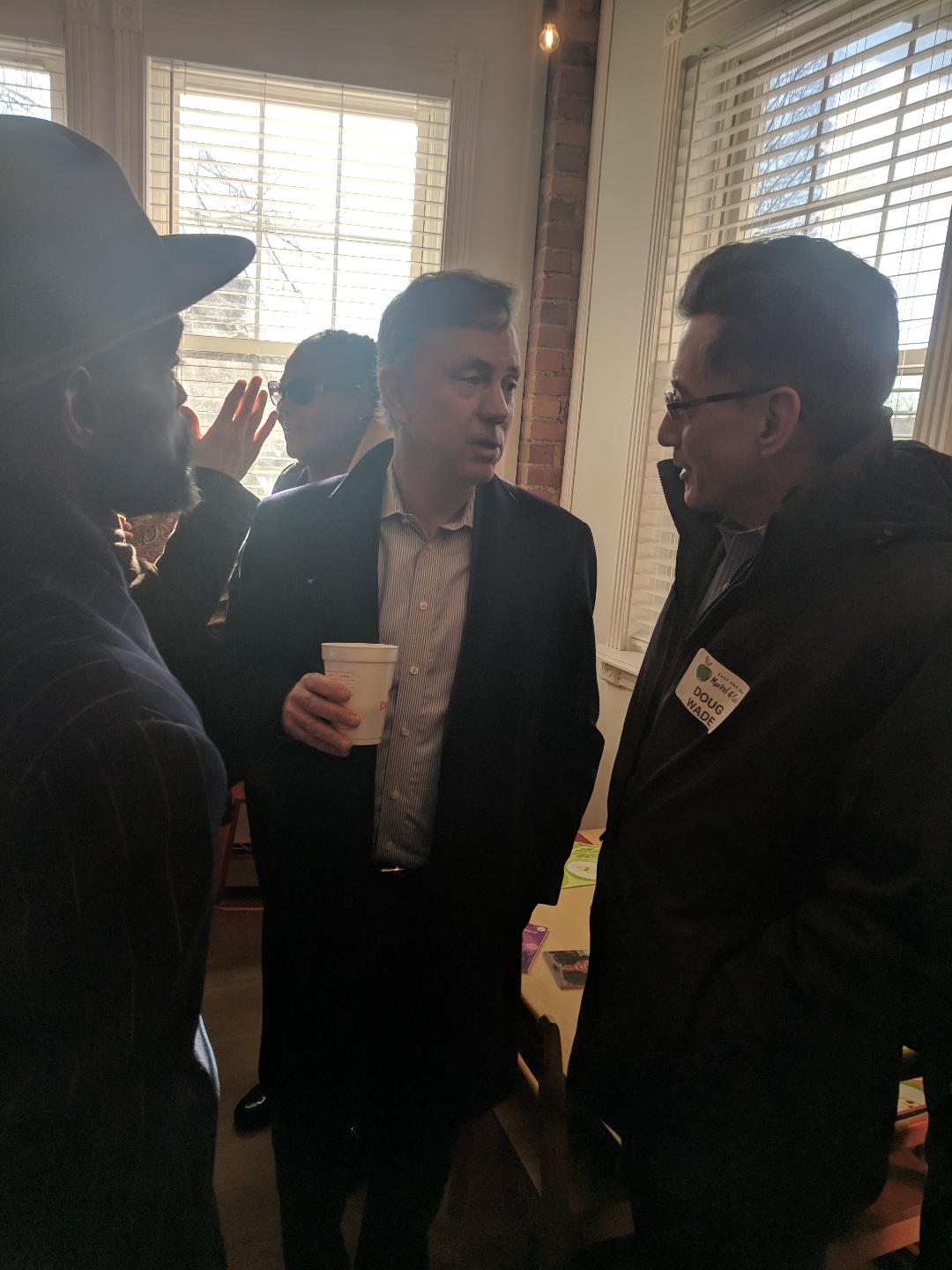 Moments before the event started, a curious neighborhood resident opened the driver's side window to a police officer directing traffic on Stratford Avenue.
"What's up, officer?"
"An announcement for a market."
"It's about time!" the driver gushed.
The pop-up market, say city officials, is a significant appetizer for what is expected to come for the neighborhood, a planned summer East End groundbreaking for a 30,000-square foot buildout that will include a grocery store, Optimus Health Care facility, a pharmacy, restaurants, hair salon and laundromat, all adjacent to a new library.
Anthony Stewart, the managing partner of city-based Ashlar Construction has joined forces with Bridgeport Landing Development as equity partners for the $7 million investment in the civic block area of the neighborhood.
Additional background on the Aetna Foundation and pop-up market:
Healthiest Cities & Counties Challenge Approach: Bridgeport Coalition United to Reach Equity, or CURE, is a project designed to help the poor residents of Bridgeport. Neighborhood Revitalization Zone members, the food policy council and community members and leaders, have identified the need for a grocery store and living wage jobs in their community. This project will address many issues such as violence prevention, access to healthy foods and job training and will bring together intergenerational groups in the East End Market.

Among some recent happenings, a new community garden helped support the East End Pop-Up Market and Cafe, which won a community impact award, and a local celebrity chef helped show youth how to turn produce into healthy, delicious meals.

The Healthiest Cities & Counties Challenge is a collaboration between the Aetna Foundation, the American Public Health Association (APHA) and the National Association of Counties (NACo) empowering 50 small to midsize cities and counties across the United States to create a positive health impact.

This two-phase initiative began in 2016 and empowered participating communities to share best practices with each other through an ongoing learning network, and serve as models for other communities across the country.

Participating cities and counties moved the needle toward creating healthier and more equitable communities using measurable criteria over the past several years. Key program domains include:
· Healthy behaviors
· Community safety
· Built environment
· Social and economic factors
· Environmental exposure