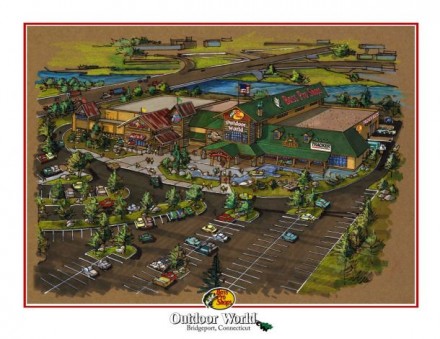 Building permits have been filed to start construction of Bass Pro Shops as the anchoring tenant on the Steel Point redevelopment area first proposed 30 years ago to revitalize the East Side. Officials say construction will begin within 30 days.

From CT Post:
"Vertical construction" on the Bass Pro Shops that is the centerpiece of the long-awaited Steelpointe Harbor development will begin "within the next 30 days," a city official said Thursday.

Adam Wood, chief of staff for Mayor Bill Finch, said that the concrete pad for the 150,000 square-foot store has been readied, and the various city permits needed to build it have been filed.

Developer Robert Christoph Sr., principal of Bridgeport Landing Development, has said that he anticipates a grand opening in the fall of 2015.
Full story.