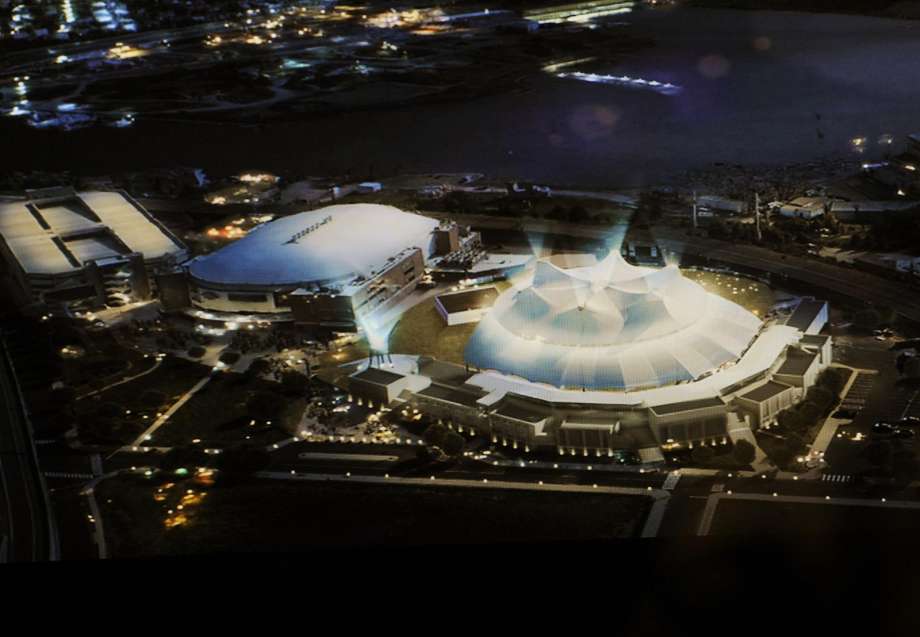 The Harbor Yard Amphitheater under construction is a prevailing wage project, according to Howard Saffan, a principal of the public-private development that's transforming the city-owned Bridgeport Bluefish ballpark into a warm-weather concert destination scheduled to open in late summer 2019.
"Although it was never specified, the Harbor Yard Amphitheater (HYA) renovation was always intended to be a prevailing wage project," says Saffan in a statement issued to OIB. "We also hope to include many local Bridgeport and minority owned businesses in the construction process. We are excited and humbled by the opportunity to bring live music and events to the City of Bridgeport. We are confident that HYA will be a shining example of a public, private partnership."
Mayor Joe Ganim has also announced the project is a prevailing wage job site.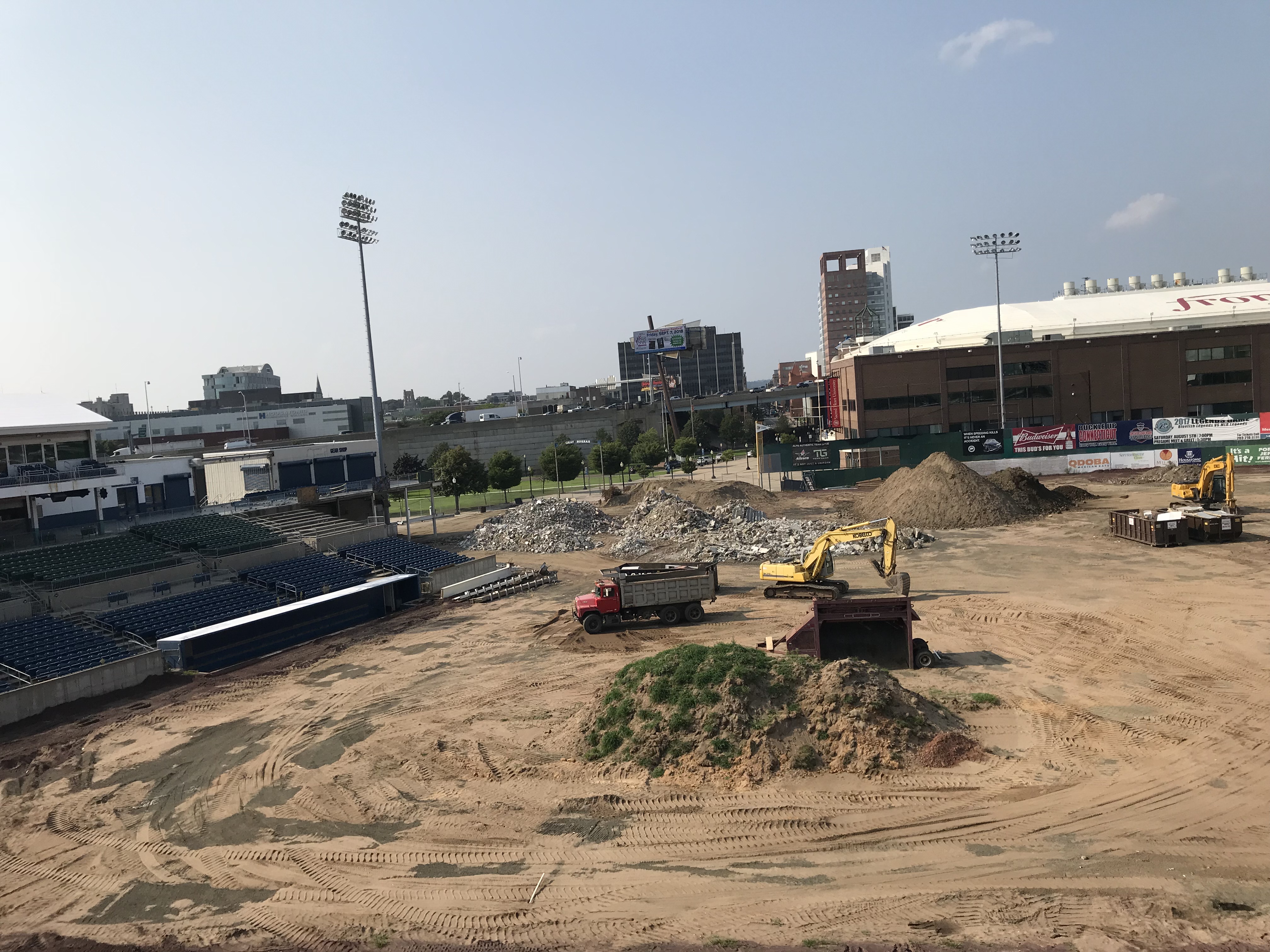 Dave Jarvis, organizer and business representative with New England Carpenters, was concerned that labor regulations were not being followed. He conducted a job site visit to determine if the prevailing wage was being executed. He contacted state labor officials that prevailing wage certified payrolls were not being issued.
Jarvis told OIB he's pleased about the recognition from Saffan and Ganim after wondering if that was the case.
"I am glad to hear that the city has clearly stated that this project will be subject to all prevailing wage rates and regulations enforced by DOL," says Jarvis. "I am also intrigued to now hear from non-responsive Howard Saffan that he too agrees it should be prevailing wage which appears opposite to all the proof presented thus far. The carpenters look forward to supporting and building this project with a partnership and commitment from the city of doing the right thing by Bridgeport taxpayers."
On Dec. 5 the State Department of Labor's Wage and Workplace Standards Division issued a letter to Bridgeport's Office of Planning and Economic Development declaring the project a prevailing wage job and that prevailing wage rates must be paid going forward. Prevailing wage must be paid when there is a new construction project that includes public dollars valued at $1 million or more, or when renovations are valued at $100,000 or more, according to a labor department spokesperson. Any public works projects meeting these monetary values are noted here.
Resa Spaziani, a supervisor with the Department of Labor's Contract Compliance, notified Tom Gill, the city's development chief, "this department has issued a prevailing wage rate scheduled today, December 5, 2018, that must be adhered to by any contractor on the project. All contractors and subcontractors who have performed work or are contracted to perform work on this project will be notified by this department of the requirements to pay prevailing wage rates. As the project is in early stages, certified payrolls will be required from this day forward."
Commencement of construction involving prevailing wage workers will begin in early 2019, according to a spokesperson for Saffan.
Prevailing wage jobs differ based on various projects but the prevailing wage for a union carpenter is roughly $52 an hour with benefit costs built into that number.
In July, Saffan and Live Nation concert promoter Jim Koplik joined city officials at the groundbreaking for a $15 million warm-weather amphitheater whose boutique tensile roof more than 100 feet high will change the face of the Downtown/South End just off I-95. The city-owned venue, replacing the ballpark where the Bluefish played, will seat roughly 5,500.
The facility in addition to suites will include three VIP lounges, outdoor barbecue area, hosting 50-75 annual events including concerts, festivals, community events and family shows. Fully opened, it will operate April-October. Saffan announced all but a couple of the 22 suites for the venue have been filled.
The city is splitting $15 million in improvements with the developer at the city-owned venue financed from the capital improvement fund. See contract here that was approved by the City Council.