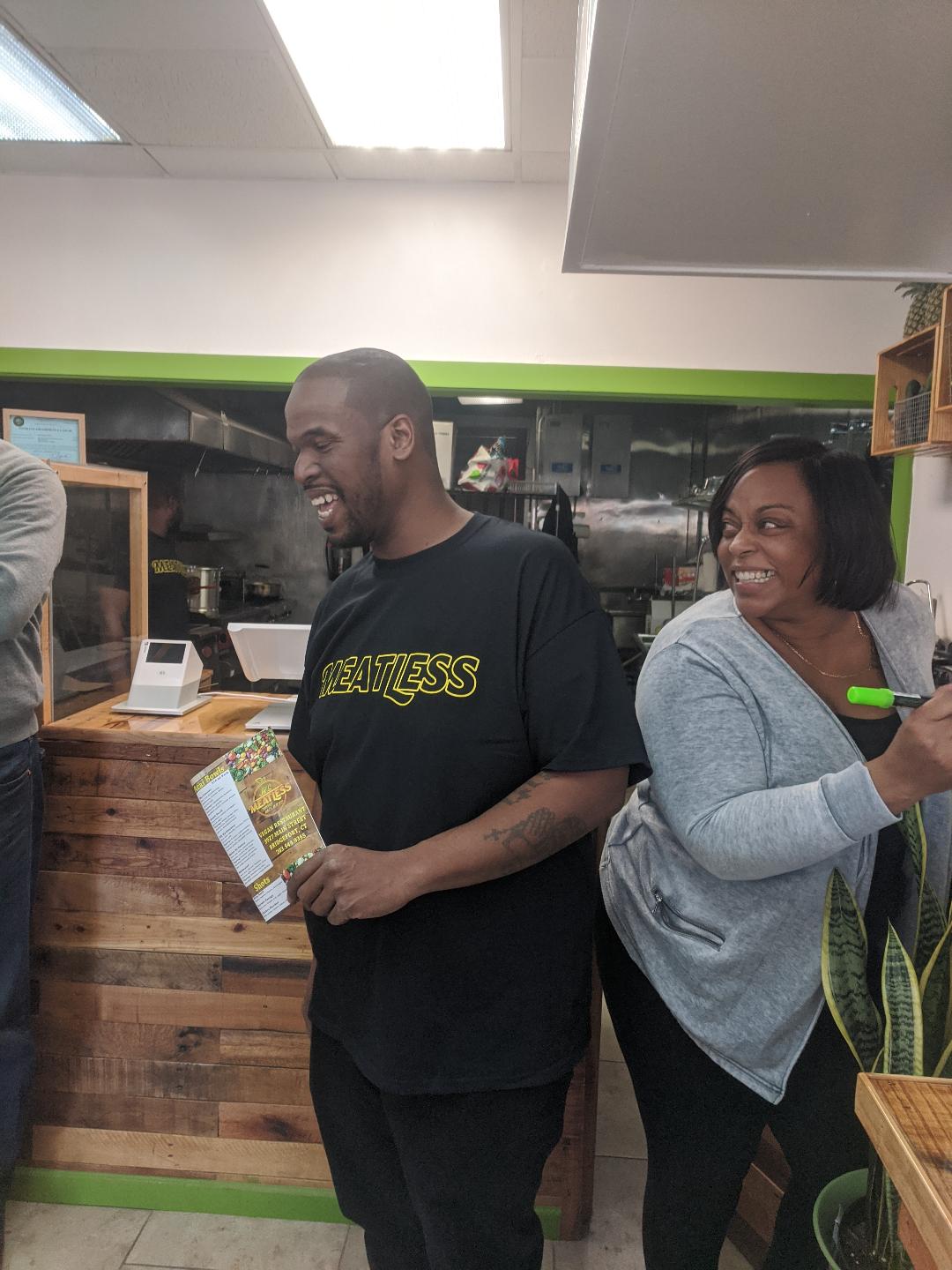 Nineteen years ago Junior Mullings had enough of meat. His daily life is all about meat, which makes him unhealthy and susceptible to disease. A year later, he began his vegetarian journey and tried all the things that could help him become a vegetarian such as a vegan meal replacement shakes and as a result he became healthy and super active. After then, he launched a vegan diet creating his own dishes to spice up the association of tasteless meals, even trying them out on family and friends. Curry, garlic, sea salt, pimento, thyme, coconut among his gastronomic chemistry.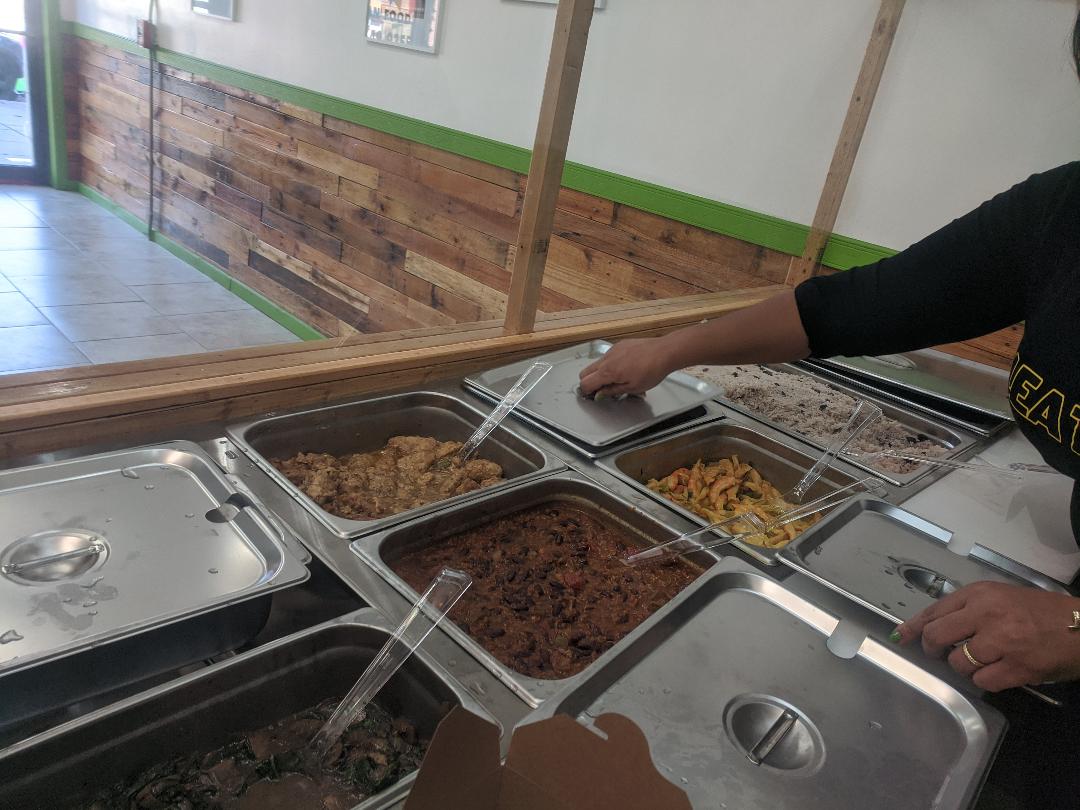 On Friday Mullings and his wife Chantelle opened Jr's Meatless Cuisine and Juices, 3927 Main Street in the North End, featuring 100 percent plant-based protein with no animal products.
"The plant-based scene is booming," says Mullings, noting even the big boys are getting into it such as Burger King, Subway and Dunkin' Donuts.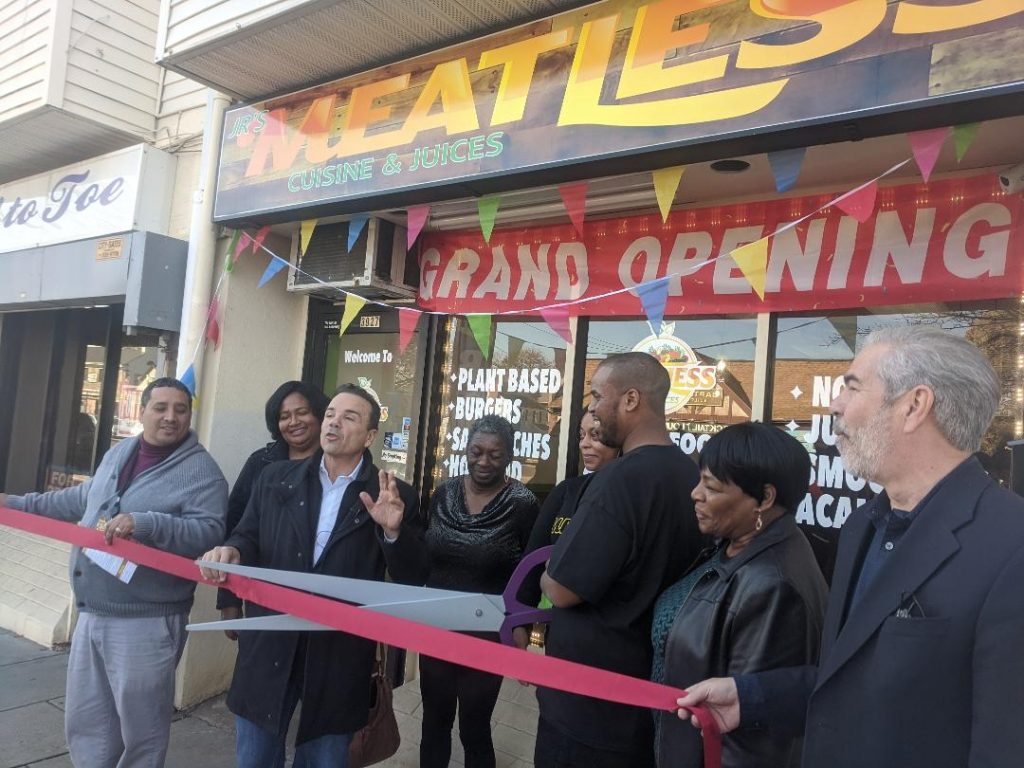 Mullings, a city resident for the past nine years, did his research, visiting several areas of the country including California to see what works and what doesn't. Bridgeport is home to a revolutionary leader in vegetarian cuisine, Bloodroot in Black Rock.
An eager line of foodies stepped up around noon to taste Mullings' meatless meals including chili, curry shrimp, rice and peas, chickpeas stew, brown stew chicken, vegan burger, portabella sliders and mac and cheese.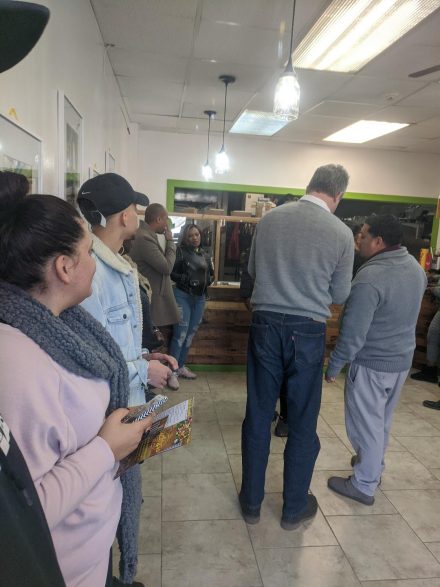 "Did you try the mac and cheese?" a sampler asked a friend.
"Yes, it's fabulous."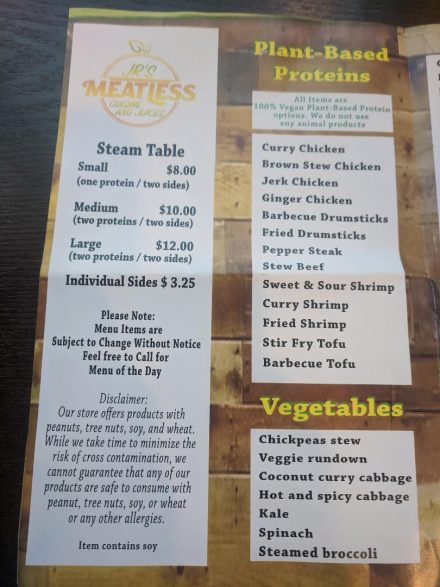 Jr's Meatless Cuisine and Juices will be open from 8 a.m. to 9 p.m. Smoothies, juices, sandwiches and Acai Bowls are all on the menu.