Marcus Brown, City Council candidate for the West Side 132nd District and Maria Zambrano-Viggiano, candidate for the East Side 136th District have received the endorsement of the Greater Bridgeport Young Democrats. The organization had previously tapped Brown's running partner Kyle Langan, as well as Pete Spain, council candidate in the 130th District covering Black Rock and portion of the West End. Brown and Langan will face party endorsed Evette Brantley and Rolanda Smith. Zambrano-Viggiano is running with incumbent Alfredo Castillo. Incumbent Joe Casco is waging a challenge. Spain and Christina Smith have qualified to challenge Scott Burns and Rowan Kane, the organization's vice president. The Democratic primary is September 12.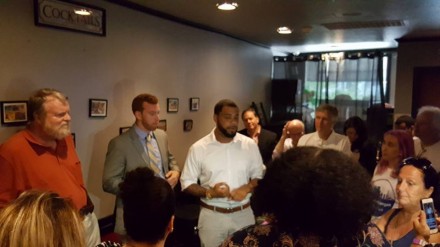 Kane opted against seeking the endorsement after the Young Dems had previously endorsed Spain prior to Kane's entry into the race.
The new political organization will conduct a series of days for members to make phone calls and door knock for the endorsed candidates. It will also host a happy hour meet and greet Tuesday August 22nd from 5-7 pm at Milano Wine Bar & Pizzeria on Fairfield Avenue Downtown. All are welcome to attend and learn more about the candidates.
To earn the endorsement, candidates needed to secure the support of two thirds of the voting members, according to the group's President Constance Vickers. Other candidates fell short of the endorsement threshold. Candidates filled out a questionnaire prepared by the Young Dems endorsement committee. In all, 13 council candidates applied for the endorsement.
"Maria and Marcus have been integral members of GBYD since we revived the group last year," said Vickers. "They have been influential in building the structure of the organization, developing relationships with community leaders and elected officials. As the founding vice-president, Maria proudly recruited and mentored other young leaders. They were both born and raised in Bridgeport and have a strong commitment to bringing more transparent and accountable governance to the council. I look forward to spending many hours walking with them over the next 28 days."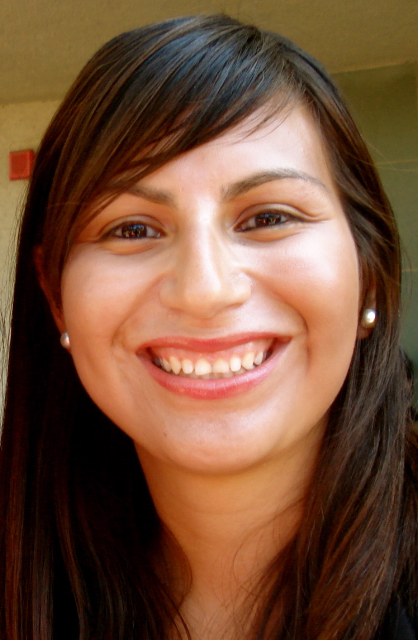 "As the founding vice president of the GBYD, I am proud of the chapter's efforts to engage more youth in the democratic process," said Zambrano-Viggiano. "We must all work together to improve our community and tackle the very difficult challenges that lie before us."
"As a founding member, this endorsement means a lot to me personally," said Brown. "I see firsthand younger people seeking out leadership positions across the city. I look forward to bringing change to Bridgeport and to my district with the help of GBYD."