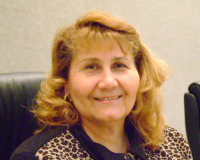 Stop the presses. Workers in the Town Clerk's Office who processed roughly 1000 absentee ballots for the September 10 tsunami Tuesday Democratic primary that wiped out all endorsed candidates are in shock. As of Wednesday morning a grand total (drum roll please) of six absentee ballot applications had arrived so far for the November 5th general election. What's the point of city politics if no one's playing absentee ballot games?

Maybe it's because so many organizational Dems were defeated in the primary. The conventional wisdom (me too) for the primary was the three Democratic school board challengers Andre Baker, Howard Gardner and Dave Hennessey could win on the machines, but perhaps not withstand the mighty absentee ballot operation from the party apparatus backing the endorsed Dems. The challenge slate croaked the endorsed Dems by a margin that rendered the absentee ballots meaningless.
Only in one City Council district did absentee ballots matter. You gotta love City Councilwoman Lydia Martinez, the city's queen of absentee ballots, who was not party endorsed and ran on line two dominated by the school board challengers. Queenie rarely disappoints. Once again she lost on the machines, but her absentee ballot operation was enough to counter her opponents Maria Valle and Aidee Nieves. And Queenie's running mate Milta Feliciano managed to win by one vote over Valle. Feliz Navidad, baby!
Queenie, for now, is giving her absentee ballot operation a rest. She enjoys a massive registration advantage over her Republican opponents in the City Council's 137th District covering the East Side.