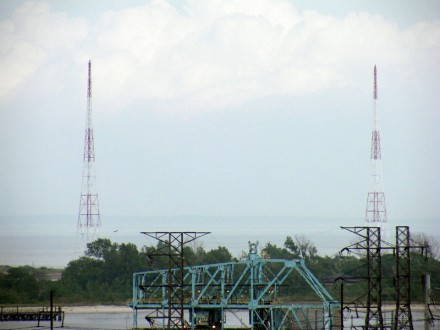 Back in the day, Bridgeport was a radio town: WICC, WNAB, WDJZ, WEZN, all with newsrooms and most with regular talk shows to examine issues, events and public officials. NAB, DJZ and EZN are now gone or different animals. WICC remains with Jim Buchanan's talk show weekdays 4 to 7 p.m. but no reporters on the ground. One of the radio lungs that fed coverage of the state capitol is now hushed, the Connecticut Radio Network, whose voices Steve Kotchko and Mark Sims informed for decades. There's a price for news gathering and reporting, a price most radio stations cannot, or do not, monetize.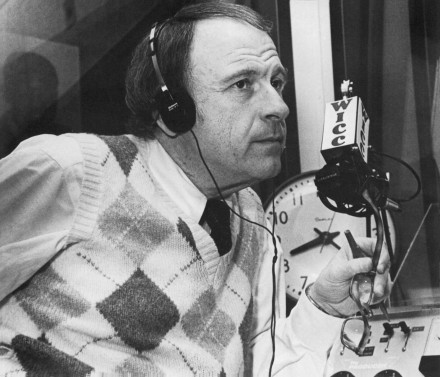 At a Saturday afternoon library forum Downtown, OIB commentator John Marshall Lee lamented the softening radio voices.
Hartford Courant scribe Chris Keating has more on this:
"This is the end of radio's coverage of the state Capitol," said Steve Kalb, a professor at the University of Connecticut and a former part-time reporter for the radio network. "There is nobody left. People come in and out, but there is no longer daily, consistent coverage by radio. It is a very big deal."

The duo has come to know all the recent governors and scores of legislators through the years.

"I never met a guy nicer than Mark Sims," said former state Rep. Stephen Dargan of West Haven. "Both of them are gentlemen. Both of them were very fair and good journalists. That's a shock."

Created in 1973, the Connecticut Radio Network is known to radio listeners across the state, and the voices of Kotchko and Sims are routinely heard on WTIC-AM in the Greater Hartford area and beyond.

The network said in a statement that local radio stations in Connecticut have been purchased by national corporations that have "diminished appetites for news and local programs." The move to shutter the daily news operation, the statement said, "reflects that market shift."
Full story here.