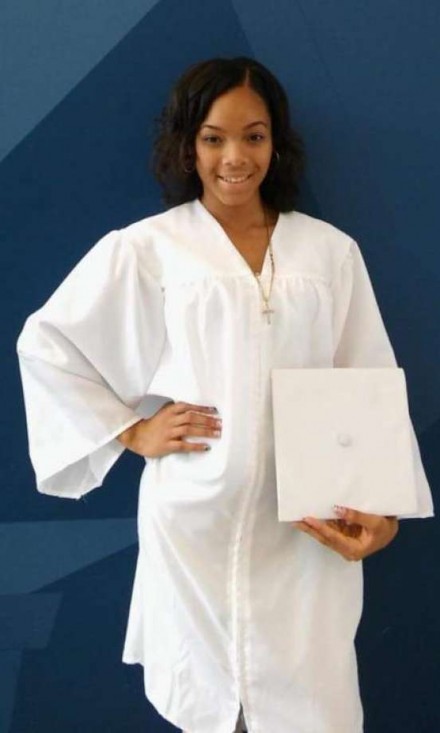 City resident Diamond Walker pens this poignant commentary about the determination of Bridgeport students. It appeared first in the CT Post.
When you think of kids growing up in Bridgeport, I am not who you think of. Yes, I come from "the 'hood." Yes, I am a person of color. But who I am does not have much to do with what many people think that means.
For the past four years, I've been going to a charter school in New Haven. Almost all of my classmates are black or Latino. My high school–Achievement First Amistad High–was also ranked No. 1 in the state and No. 20 in the country by U.S. News & World Report.

When I was a freshman, I would get up at 4:50 a.m. to make the bus at 5:30, to make sure I got to school in time. I knew I wanted to go to the best school, so I did it. But I would cry. I didn't think I could make it. I worried about what that would mean.

But I stuck with it. In fact, I made the Dean's List all four years. I joined the soccer team and extended my day further by staying after to play a game I grew to love. I am a scholar, I will soon be a high school graduate, and I am from Bridgeport.

Automatically, when you think of Bridgeport, you think of poverty. I've heard people call us "ghetto." But as long as you give students access to opportunities, we can do so much more than you think we can. I know minorities are underrepresented in so many fields. Nursing is one of them, and that's one reason why I am going into nursing.

When I graduate this month, I'll be getting ready to study nursing at the University of Richmond. I want to further my career and be a representation of Bridgeport, and of minorities.

I am not an exception. My three closest friends and classmates–all black and Latina women from Bridgeport–will be going on to the University of Rochester, Bucknell and Boston College. In fact, all of my classmates have been accepted to college. My friends are choosing great schools.

I will be the first in my family to go to college, but I won't be the last. My little brother and sister are in elementary school, and I want them to see that their hard work can pay off. I want them to feel pride in themselves, like I am proud of all of us.

We are smart, resilient and we are going on to do great things. We will not let negativity beat us down. We will be OK. We are kids from Bridgeport.