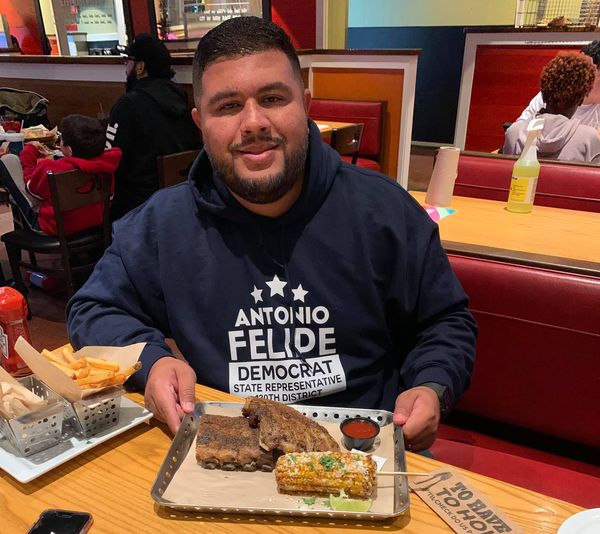 The booze brickbats are pouring into the legislative process, the duality of grocery and liquor stores leading the way.
Grocery stores, limited to selective beer sales, desire wine purchase for consumers; liquor stores assert don't mess with our grape exclusivity. The positioning and regulation for adequate fluid ounces will be debated the next several months during the legislative session.
Bridgeport State Rep. Chris Rosario has his own take in the form of a bill: a pilot program in Bridgeport and eight other municipalities extending alcohol sales in bars to 4 a.m. matching neighbors New York and Massachusetts.
Governor Ned Lamont and House Speaker Matt Ritter, both of whom tuck in before 11 p.m. are not sold on the idea citing a spike in accidents and extra burden on law enforcement. Rosario counters you have those same issues at 1 and 2 a.m., Connecticut's closing hours depending on the day.
Rosario adds that restaurants and bars have been knocked for a loop by the health pandemic. In addition some Connecticut residents cross state lines to tip tequila in advance of the sunrise.
Rosario tells the Hartford Courant's Christopher Keating:
"If a local government, a local mayor, and city council decide they want to allow later closings in their jurisdiction, they should be able to. Just like our tribal casinos, urban centers near hotels, convention centers, ballparks, and stadiums. Let's create entertainment zones in Connecticut where the industry can thrive."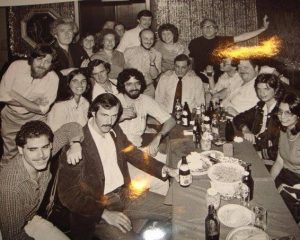 Back in the day, more than forty years ago, those of us who worked the night shift at The Telegram, the morning predecessor to the Connecticut Post, traversed Downtown's midnight darkness a few blocks to Sol's Cafe on Fairfield Avenue. On any given night there could be a few of us or a few dozen.
The shift I initially worked was 6 p.m. to 2 a.m. then segued to 4 to midnight. As working journalists we had a pretty good scam going with the genial owner of Sol's Cafe, Solomon Roth. Weeknights, although the bars were supposed to be shut down, he kept the joint open for us cash-paying, liquor-law violators.
The cops didn't bother us. And if they did who was gonna write about it? I had a full-time newsroom job when I was 18 years ago. Sol's became my favorite place to hang out, especially on the job. The best tips and stories flooded the bar at Sol's. All I had to do was listen.
Back then some of the industry giants such as Carpenter Steel still hummed. Every Thursday night Sol had an arrangement with the steel workers. They came to the bar with paychecks, they signed them, he cashed them. In exchange he'd keep the change reflected on the check. Sol had tens of thousands of dollars on hand Thursday nights. Many stayed and drank heartily. He packed a revolver, just in case.
We drank, we ate, we laughed, barbed each other after hours. Journalists love their petty torments. We left when we wanted. Could be 4 a.m. No one really kept track of time.
Drunk driving laws then? Forget about it.
Still living home, my mother The Dragon Lady, did have one rule: don't even think about darkening my door after daybreak. If she saw me and the light at the same time, that was it. And if she saw the light without seeing me, when I arrived home the leftover pasta fagioli slammed right in the kisser.
Back to Rosario's bill, it probably doesn't go far this session but if 4 a.m. eventually beckons, you gotta start somewhere.
"Everybody, five years ago, was very cool to cannabis," Rosario said, noting that the legislature later legalized recreational marijuana that was signed into law by Lamont. "Whenever there's something new, whenever there's change, they're cool to it. Right now, you can go and I can to a dispensary and get cannabis. Never say never."