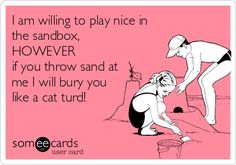 It's not exactly the Jets versus the Sharks, but a political fight is brewing on the West Side that will warm winter's chill. Former City Council President Lisa "Honey" Parziale appears to mean business leading a 132nd Town Committee District slate against a veteran crew led by long-time District Leader Mike Freddino. Parziale and Freddino have served on the town committee together for years. Parziale has decided the district needs a power washing. The primary vote is March 1. Several other districts could have primaries.

Bridgeport has 10 Democratic town committee districts with nine members in each. They comprise the party regulars who elect a town chairman and endorse candidates for public office. Last July Joe Ganim came very close to swiping the citywide endorsement from then-Mayor Bill Finch who leveraged the power of incumbency just days before the endorsement vote to sway a few town committee members threatening to bolt back his way.
The candidates are in the process of securing and submitting to elections officials petition signatures from five percent of registered voters in the district that covers the West Side and Brooklawn neighborhoods. Central and Bassick are the voting precincts. This is as retail as retail politics can get. Turnout can be just single digits. Many political figures are involved in this battle while some might be better off ducking.
For instance, Parziale in an OIB post issued a storm warning to former Democratic Town Chair John Stafstrom who lives in the district, to stay out of this fight. His nephew Steve Stafstrom represents the district in the State House. Guess who will endorse candidates for State House this year? Yup, town committee members. Mess with Honey and you can get stung.
Parziale also has City Council member Evette Brantley, a town committee member, poised for a stinger.
"I would be remiss if I didn't remind folks she cost the taxpayers $85,000 granted to a public speaker whom she attacked while he was speaking before a City Council meeting," Parziale wrote in an OIB post. "That settlement would have gone a way in improving some sidewalks, instead, rightfully so, the aggrieved speaker has seen justice and we're carrying the freight. Out with Evette Brantley!!!"
Several years ago Brantley got in the face of community activist Cecil Young after he completed remarks to the City Council. Her actions led to a brawl which resulted in a lawsuit and settlement for Young.
Parziale was a City Council candidate in the September Democratic primary but did little campaigning in her neighborhood because she was heading up Joe Ganim's citywide absentee ballot campaign. She says that will not happen this time.
Her slate includes former City Councilman Bob Halstead, school board member Howard Gardner, Public Facilities Director John Ricci, veteran town committee member Carol Cocco and neighborhood activist Gabrielle Parisi who has served as campaign treasurer for candidates in several key races.
Freddino's slate includes Brantley, City Councilman John Olson and veteran district members Anthony Lancia, Elaine Pivirotto and Reggie Walker.
These primaries are not winner slate take all. The top nine vote producers among, in this case, 18 candidates, will make up the town committee. Voters can cherry pick candidates. It can lead to opponents thrown together to make peace or continue the war.
In an OIB post Parziale added,
"I'm leading this primary because I believe it's time to make room for younger, bright individuals in the 132nd district. The present slate consists of a bunch of self-serving individuals. Mike likes the title of District Leader, 85-year old Olson needs something to occupy his time as well on being intent on voting to raise our taxes, Brantley loves that stipend money, Reggie Walker now out of a job is submitting his resume to "gulp" Joe Ganim. Lancia still can't get over losing a primary he waged against Joe Ganim when Joe was only in his second two-year term. Poor Joanie Thornton tried to resign on two occasions and Freddino wouldn't submit her resignation because he wanted control over her vote. I'll leave Pivorotto alone because I believe she's just misled. Carol Cocco and I are the only two members who are there for the right reasons. If my slate prevails, we already discussed some of us stepping aside to look for new blood. If God forbid the hangers-on prevail, we should just keep a funeral transport van on speed-call, because that's the only way we'll see a new generation in the 132nd district."
Freddino has been through many town committee tussles. Acknowledging opponents could end up on the same committee district he said in the cause of civility, "It's good to play nice nice in the sandbox."
Or is it the snow bank?