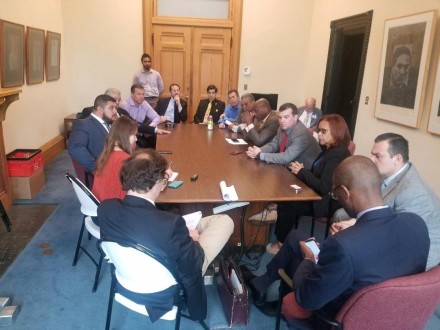 With time running out in the state legislative session and support for passage in question, a vote for an open, competitive process for a commercial casino will not take place in the State Senate. Representatives of MGM say their proposal for a $675 million waterfront destination in Bridgeport will return for the next session in January. Last week the bill passed the State House. The legislative session ends on Wednesday.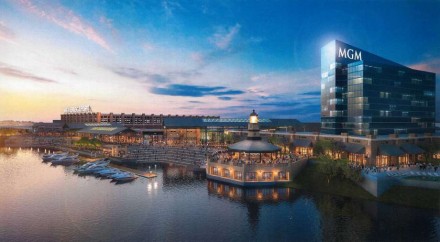 Bridgeport casino supporters say the needle is moving in the right direction considering the years it takes to win legislative approval. Legislative backers of the tribal nations gaming monopoly with the state mustered enough opposition to prevent a Senate vote.
Joint Statement by RCI Group and MGM Resorts:
"We are tremendously encouraged that the competitive process legislation passed in the House this year, and grateful for the leadership of the Bridgeport and New Haven delegations that guided that progress. A year ago, the bill never received a floor vote. This year it passed the House. That is significant. We realize that change is hard and takes time, and we respect the delegations' preference not to dominate debate with this issue with much to accomplish in a short time in the session's final hours. We look forward to working with the Legislature next year to continue to advocate for the benefits to Connecticut of a fair, open, transparent and competitive process. We are encouraged because we know this would yield results for Connecticut in terms of jobs and revenues, and we remain steadfast in our goal to build a world-class destination resort in Bridgeport. We plan to spend the months between now and then continuing to talk to the people of Connecticut–and their elected representatives–about the value of open competition, building on the substantial progress that has been made."
More from Emilie Munson, CT Post:
Passing a bill the first year it is proposed is very difficult, the lawmakers said. They have hope that chances for passage will be better next year when lawmakers more time to work on legislation and their colleagues are more familiar with the proposal.

"It gives us a lot of momentum coming out of a short session into a long session next year to continue to advance this and continue to push for tax-based growth and jobs and opportunities for the Bridgeport-New Haven corridor," said Rep. Steve Stafstrom, D-Bridgeport.

MGM Resorts International has proposed a $700 million seaside casino resort in Bridgeport and a job training center in New Haven. The Las Vegas company has promised to create 2,000 permanent jobs and 5,000 construction jobs.

MGM remains committed to pursuing the development, said Uri Clinton, MGM senior vice president.
Full story here.