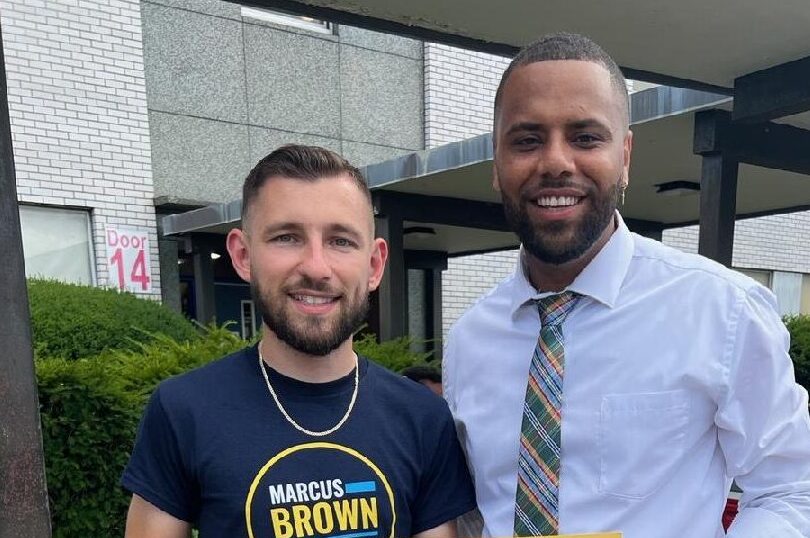 A day after City Councilman Marcus Brown's double-digit primary win over State Rep. Jack Hennessy, it's time to pull back layers of the onion. Oh, such tears.
Hennessy and his Campaign Manager Maria Pereira demanded a new primary and they got it–good and hard–from a motivated candidate Brown, his Campaign Manager Tom Gaudett and an energized collection of anti-Pereira operatives who parachuted in from other districts to churn a solid walk-in vote for Brown.
Brown beat Hennessy 635 to 499, about 56 percent of the overall vote, more than 60 percent on the machines, covering the precincts: Winthrop, Blackham and Read.
Pereira's absentee ballot work, as in the first primary, went Hennessy's way but also once again Pereira and Hennessy failed to inspire electors to the polls on behalf of the longest-serving member of Bridgeport's legislation delegation, a nod to Brown's messaging that Hennessy has been there far too long.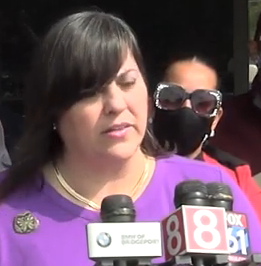 Hennessy's campaign played the race card, the homophobic card and the absentee ballot fraud card. Funny, considering Hennessy took the absentee vote handily.
Pereira had pretty much guaranteed Hennessy's victory. The candidate bloviated the same.
In a mid June email to OIB Pereira pontificated:
I have been knocking on doors with Jack for 5 weeks and my gut instinct tells me Jack is going to win this. If I may go out on a limb I honestly believe he is going to win EASILY.

I don't believe they will win on the machines. It will come down to their AB operation where they must win by a significant margin.
Hello? In both contests it was Hennessy who won the AB vote. Brown shellacked him on machines.
Hennessy was better off accepting the outcome of the first primary. At least then he could mark it with an asterisk. He threw former State Rep. Chris Caruso under the bus, one of the guys who gave him his start in city politics, for Pereira. It left him no salient message, no ground game. But what it did leave Hennessy was a bunch of Pereira-driven campaign defections.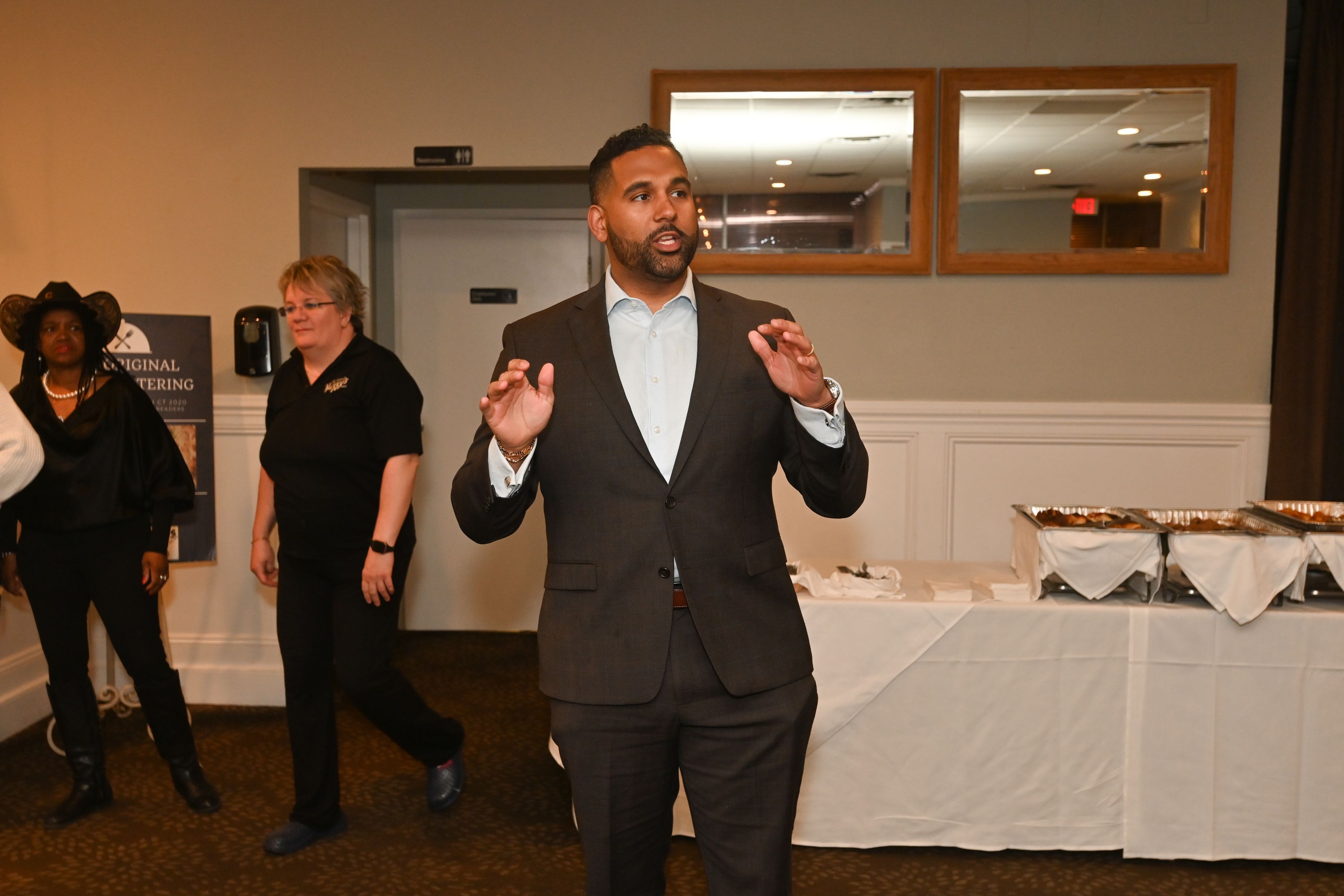 Essentially, Hennessy became a henpecked candidate who ceded total control of the campaign to Pereira's inflammatory dissemination of images of the engaged couple Brown and Gaudett that Hennessy insiders, including his supportive peers in the legislature, say took on a homophobic bent. They urged him to fire her. He stayed with her.
Periera did more to galvanize Brown's campaign support than anyone else.

An intriguing rogues gallery of pols on behalf of Hennessy descended upon the predominately North End 127th State Assembly District led by indicted State Senator Dennis Bradley who was defeated in an August primary by Herron Gaston, Bridgeport's assistant chief administrative officer.
Only a small piece of the 127th falls within the 23rd Senate District that Bradley represents, albeit for a few more months, as he awaits federal trial for connivance of Connecticut's public financing program. Bradley, who Pereira has described as one of the most underhanded pols in the city and provided law enforcement with details of his alleged indiscretions, fronted Winthrop School pitching for Hennessy. Everything becomes just ducky when you're desperate for a win, right?
How does the self-styled piranha of city politics quack that one? So much for the so-called honesty and integrity campaign.
It's all so convenient.
Let us not forget the newcomer to the scene who had at first glance showed some reform progress, Juliemar Ortiz, a former journalist who flubbed the rules for petitioning onto the primary ballot for state senate despite working in state government including for Lieutenant Governor Susan Bysiewicz, former Connecticut secretary of the state who oversees elections.
Right out of the gate Ortiz cast herself into the noble mantle of the late State Senator Ed Gomes, a straight talker who was very selective about the pols he openly disliked. One of those was the abrasive Pereira. He wanted nothing to do with her. Same for his family. Ortiz couldn't stop talking about Gomes and how she was very much like-minded in his ways.
Then Ortiz pivots to form an alliance with Pereira that no doubt will break down because that's what always happens eventually with the city councilor who is now running up her share of losses as she tries to build her own political power base. Pereira plays well in her home precinct Hooker School. Beyond that she's challenged because she destroys alliances with the flick of a snarl.
Hennessy and Ortiz have something in common for the general election in a few weeks, occupying ballot spots on the Connecticut Working Families Party line. It's a tough slog cutting through the static among thousands of Democrats coming out to fill in that ballot oval, even tougher when money challenged.
The Hennessy camp has been quiet about last night's loss. Don't be surprised if they spit out specious allegations to save face and question this outcome as well.
Or maybe they just point fingers at each other.