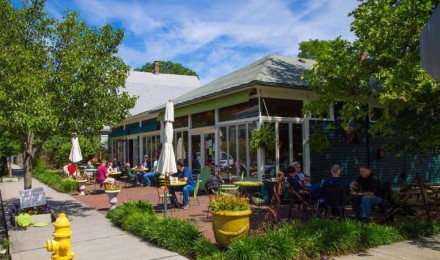 City Council candidate Rick Torres on Thursday paid an outstanding personal property tax balance of $2,384 for his popular Harborview Market, an amount he says is in dispute. "We don't cheat on taxes," he told OIB, sending an image of a receipt as proof the bill was paid Thursday morning after notified about the balance. Torres wondered about the timing of the tax issue less than two weeks from the general election in a hotly contested council district that covers Black Rock and a portion of the West End.

Torres says between his home in Black Rock and Harborview Market, he and his wife pay roughly $30,000 a year in total taxes. Torres, two-time Republican mayoral candidate and his running mate Phil Blagys are challenging Democratic incumbents Sue Brannelly and Steven Stafstrom. Supporters of Mayor Bill Finch are working to return the Democrats to office. Brannelly serves as co-chair of the council's Budget and Appropriations Committee. The next two budget cycles are key for Finch as he positions for reelection in 2015.
Torres explained personal property taxes for Harborview Market are generally paid by his accountant and there was some question whether tax payments had been applied correctly. He said he was advised by the tax collector's office if the disputed tax balance goes his way a credit would be applied to the January bill. Torres also wondered if there was equal treatment about tax payments when it comes to connected party politicians in the city.
Torres and Blagys and Brannelly and Stafstrom engaged in a lively forum Wednesday night at the Black Rock Branch library. Look for a few more charges and counter charges in the last days of the campaign.