City Council candidates in the 130th District that covers Black Rock and a portion of the West End will square off in a forum on Wednesday, 7 p.m. at the Black Rock Branch Library, 2705 Fairfield Avenue. The race in the 130th is the highest-profile council battle for the November 5th election featuring incumbent Democrats Sue Brannelly and Steve Stafstrom challenged by Republicans Rick Torres and Phil Blagys.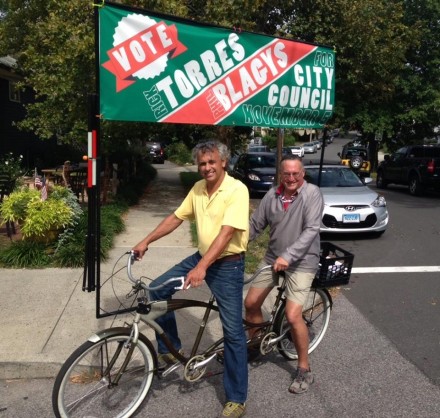 Two-time mayoral candidate Torres and newcomer to campaigns Blagys, with deep roots in Black Rock, are trying to oust incumbents Brannelly and Stafstrom. This race is key on a number of levels including the GOP's efforts to become a relevant voice on the city's budget and legislative body and supporters of Mayor Bill Finch who want to return the Democrats to office.
On Thursday all eight candidates from thee political parties have agreed to appear at a Board of Education forum 7 p.m. at St. John's Episcopal Church at the corner of Park and Fairfield Avenues, sponsored by The League of Women Voters of the Bridgeport Area. Five school board seats are on the line. Two of the five seats are reserved for state-mandated minority-party representation.
The Democratic candidates: Andre Baker, Howard Gardner and Dave Hennessey; Republicans John Weldon, Steve Best and Joe Larcheveque; Connecticut Working Families Party candidates Andre Baker (he will appear on two lines), Sauda Baraka and Eric Stewart-Alicea.
See ballots for various Bridgeport district races: www.sots.ct.gov/sots/lib/sots/electionservices/town_ballots/2013/bridgeport.pdf