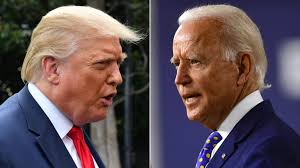 Who's got this?
From Mayor's Office:
Individuals who will be casting their vote in person on Election Day, Tuesday, November 3rd, may do so at their polling location which will be open from 6:00 am to 8:00 pm. Check your voter registration status and location here. Voters should attend the "State" Polling Location Address as provided.

All polling locations have assessed public safety issues as a top priority and will be implementing plans with Bridgeport Police as well as COVID protocols. Each site is properly equipped with a supply of extra protective masks, hand sanitizer, and cleaning disinfectants. These COVID safety protocols will be mandatory for staff members and individuals attending at all polling locations:

— Voters must wear a protective mask at all times.
— If you forget your mask, one will be provided to you on site.

— Hand sanitizer will be available at the door and when you turn in your ballot sheet.

— Poll workers and sites are equipped with disinfectant cleaners to properly wipe down "touch surfaces"

— All attendees must social distance in line 6′ apart and with poll workers as appropriate.
— Please be ready to hand off your valid ID.

Mail-in Ballots: As a reminder, Governor Lamont signed an executive order allowing all registered voters to vote by absentee ballot in the 2020 General election. All City of Bridgeport registered voters were mailed an absentee ballot request form with a postage paid return envelope by Secretary of State Denise Merrill. If voters cast their ballot by mail, the ballot form must be submitted within the paid returned envelope and mailed via the U.S. Postal Service. All ballots must be received prior to the 8:00 pm deadline on Tuesday, November 3rd, 2020.

Drop-off completed ballots: In addition to casting ballots by mail, the City of Bridgeport Town Clerk office has provided four (4) secure drop boxes available for voters to submit their ballot; one drop box in front of the Margaret Morton Government Center at 999 Broad Street, one ballot box is located in front of City Hall 45 Lyon Terrace, another in front of Fire House Engine 10 on 950 Boston Avenue and one adjacent the Fire House on the corner of Ocean Terrace & Osborne Street. Voters may submit their ballots in the drop box at any time before the 8:00 pm deadline on Tuesday, November 3rd, 2020.

All ballots for the General Election must be properly cast whether in person, via ballot box, or by mail, by 8:00 pm on Tuesday, November 3rd, 2020<
From League of Women Voters Connecticut:
Election Day is coming up this Tuesday. Are you just now getting the time to start thinking about voting in this year's election? Have you suddenly realized that you have questions but don't know who to ask?

The League of Women Voters of Connecticut has compiled a list of Frequently Asked Questions that we have received over the last few weeks. You may have some of the same questions, like these:

If I put my absentee ballot in my town's drop box on Election Day will it be counted? Yes, but perhaps not until the next day, November 4th. All drop boxes will be locked at 8 pm and cannot receive any additional ballots.

What recourse do you have if someone bothers you at the polls? Contact the Elections Moderator inside the polling place for any trouble inside or out, they have the authority to contact local law enforcement and if necessary, the Secretary of the State's office. No electioneering is allowed outside a polling place inside the 75-foot marker. And voter intimidation of any kind is a felony in Connecticut.

How do I track my absentee ballot? Use the lookup tool under the "Am I registered?" question on the SOTS website. Here is the direct link: https://portaldir.ct.gov/sots/LookUp.aspx

If I've moved recently and not changed my address with the Registrar, should I just go to my old polling place? If you have moved within the same town you are not a new voter, but you may have to go to a different polling location. Once there you can fill out a registration card with your new address and be added to the voter list.

You can find all the FAQs at www.lwvct.org and can check for your questions. If you don't see your question in the FAQs, you can ask the League of Women Voters of Connecticut directly at voterservices@lwvct.org.

If you are looking for more information about the candidates on your ballot visit www.Vote411.org and you will find general information about voting on our website.

Remember that the polls are open from 6 a.m. to 8 p.m. on Tuesday, November 3, 2020. Be sure to vote!