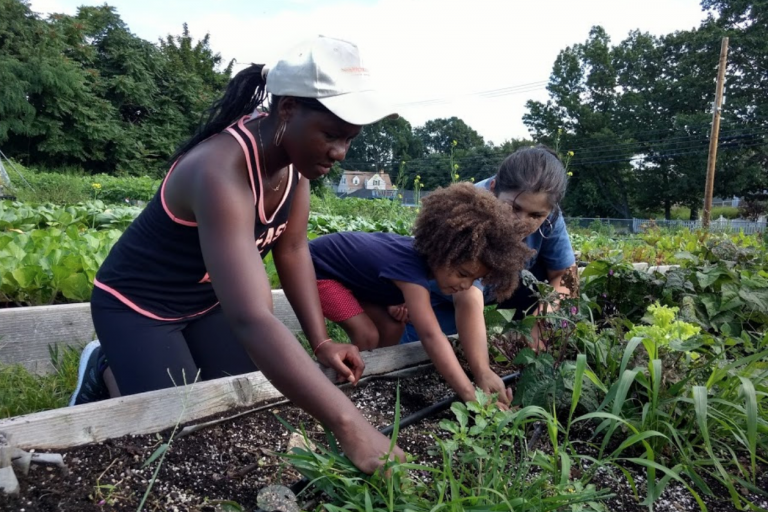 The Green Village Initiative, an innovative non-profit whose mission grows food, knowledge, leadership and community through urban gardening and farming, is pursuing a lease extension of its local farm.
Executive Director Ellie Angerame was an OIB featured interview last year in a salute to Bridgeport's 200 years.
CT Post reporter Brian Lockhart shares more about the community farm and prospects for a library partnership.
Operators of the Reservoir Community Farm have the opportunity to extend their lease with the city for at least five years, but the draft document does not guarantee they will be allowed to stay if and when a new library is built on the 1.5-acre site.

"It would be helpful to have that written into the lease," Eleanor Angerame, executive director of Green Village Initiative, admitted in an interview this week. "But it was made clear to us that that's not something that would go into the lease and would go into future negotiations."

Still, Angerame and other supporters of the decade-old North End urban farm urged the City Council at a public hearing Tuesday to pass the agreement in the coming weeks, calling it the result of "deep and heartfelt compromise."

"It is staked on the belief that if you allow us to continue our mission on Reservoir Community Farm, that we can have a future that includes collaboration with the library and potentially lets us serve many more generations of Bridgeporters," she said.

"We see synergy in combining literacy and urban farming," Angerame added.
Full story here.