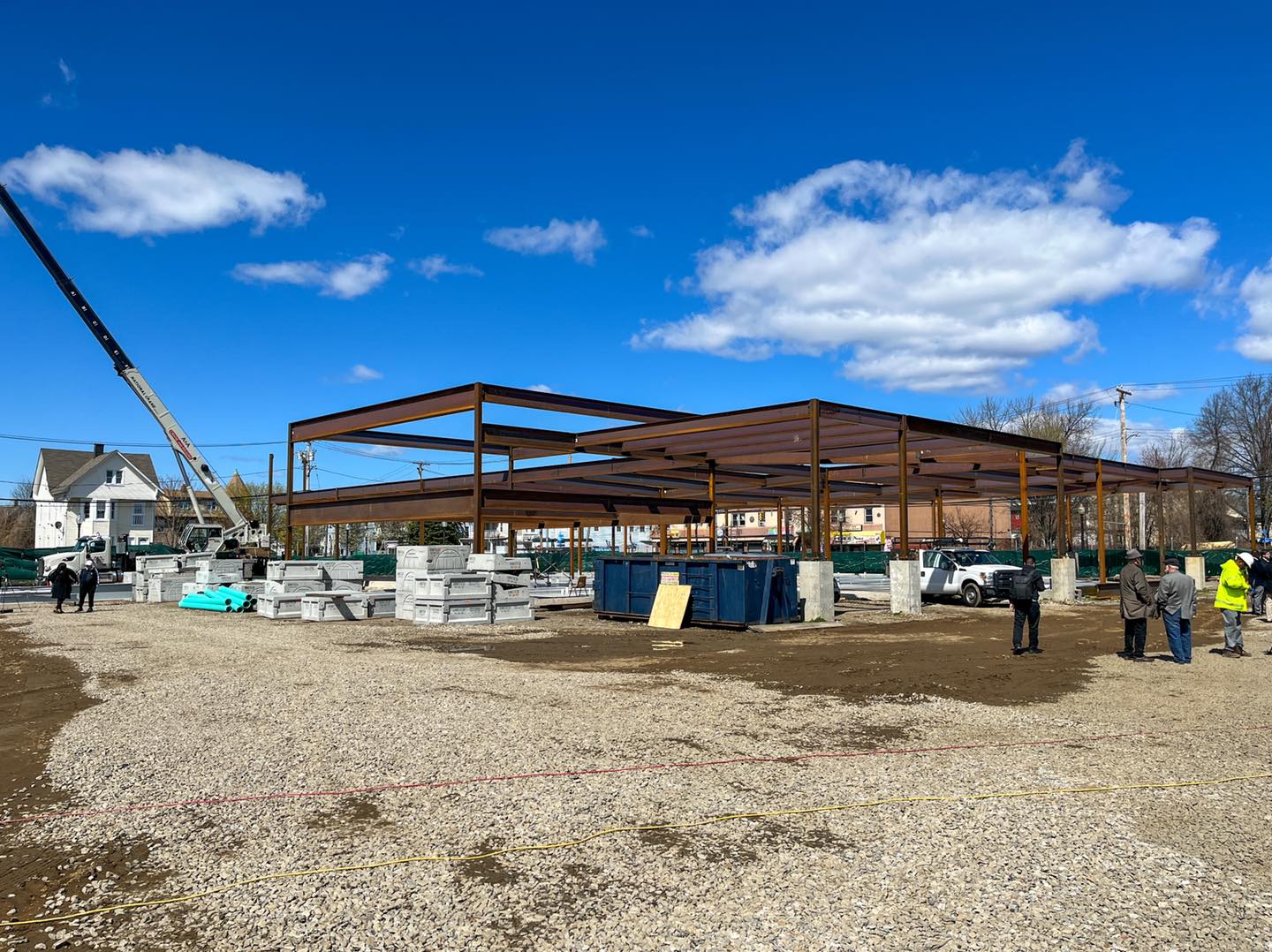 The City Council Tuesday night is expected to vote on a resolution to help finance completion of a key East End development along Stratford Avenue that includes a grocery store, health care facility and restaurant.
Local developer Anthony Stewart's Honey Locust Square project has stalled as a result of price spikes from Covid and banks revisiting lines of credit. The council is being asked to approve a $1 million capital project authorization so Stewart can fit out the exterior of the building this winter. Meanwhile members of Bridgeport's legislative delegation are trying to pry loose another $4 million from the state's Community Investment Fund to finish the project.
Adjacent to the new East End branch library, another Stewart project, Honey Locust is seen as a vital redevelopment in a neighborhood food desert.
The resolution from the city's Finance Office is on the agenda for immediate consideration requiring a two thirds vote to consider the measure. The project is located in the district of East End City Councilman Ernie Newton who serves as co-chair of the budget committee and has made this development his neighborhood priority.
Mayor Joe Ganim views the project as a linchpin for East End revitalization. There's plenty of room for others to take credit as well if the project is completed such as State Senator Marilyn Moore, potential mayoral candidate, who is trying to wield clout with her state contacts to free up additional dollars.
Full agenda here.