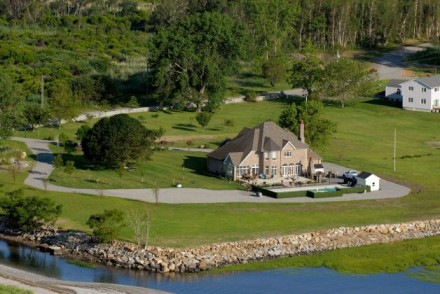 The construction for the controversial access road to developer Manny Moutinho's Stratford mansion as part of an airport safety improvement plan cost $389,000, a figure Superior Court Judge Dale Radcliffe ruled city taxpayers were under no obligation to pay. In the cause of what city officials say was public safety the city has scrambled to keep egg off its face since the Connecticut Post broke this story in 2013 and former Airport Manager John Ricci, a casualty of the process, told OIB city officials made him a scapegoat for approving the deal that has now cost taxpayers from a legal settlement additionally above the dubious construction costs.

The City Council will vote soon to approve a legal settlement with Breakwater Key, the Stratford condominium association that won the driveway suit in court, that is in the neighborhood of $60,000, according to city sources, but others maintain is collaterally higher depending on interpretation of "settlement." The city chose to pay Moutinho to improve his property, building at risk with a pending appeal. The city did not file intervenor status in the case to protect taxpayer interests.
OIB has received and confirmed some of the direct costs of the court settlement involving Breakwater Key and other associated expenses.
The city hired outside legal counsel Ira Bloom to negotiate the settlement. Bloom is a land use specialist with the law firm Berchem, Moses & Devlin. He was paid roughly $20,000. Fence, shrubs and landscaping fees will cost $22,000. The fees for the Breakwater Key Condo land use attorney Richard Saxl, $32,000.
The costs do not include time, effort and costs compiled by lawyers for the City Attorney's Office. One question comes down to what exactly does the city consider fees associated with the settlement? Fees paid directly to cover Breakwater Key costs such as Saxl's fees and landscaping costs amount to roughly $55,000. Where does the city categorize Bloom's $20,000 fee to settle the case approved by the court?
Interestingly, no staffer within the City's Attorney's Office could finesse a settlement.
What is not yet clear are other potential associated costs of the project, including construction plans, engineering inspection and testing fees and an additional fire hydrant with a price tag of roughly $90,000. Are they part of the $389,000 road construction cost paid to Moutinho, or in addition?