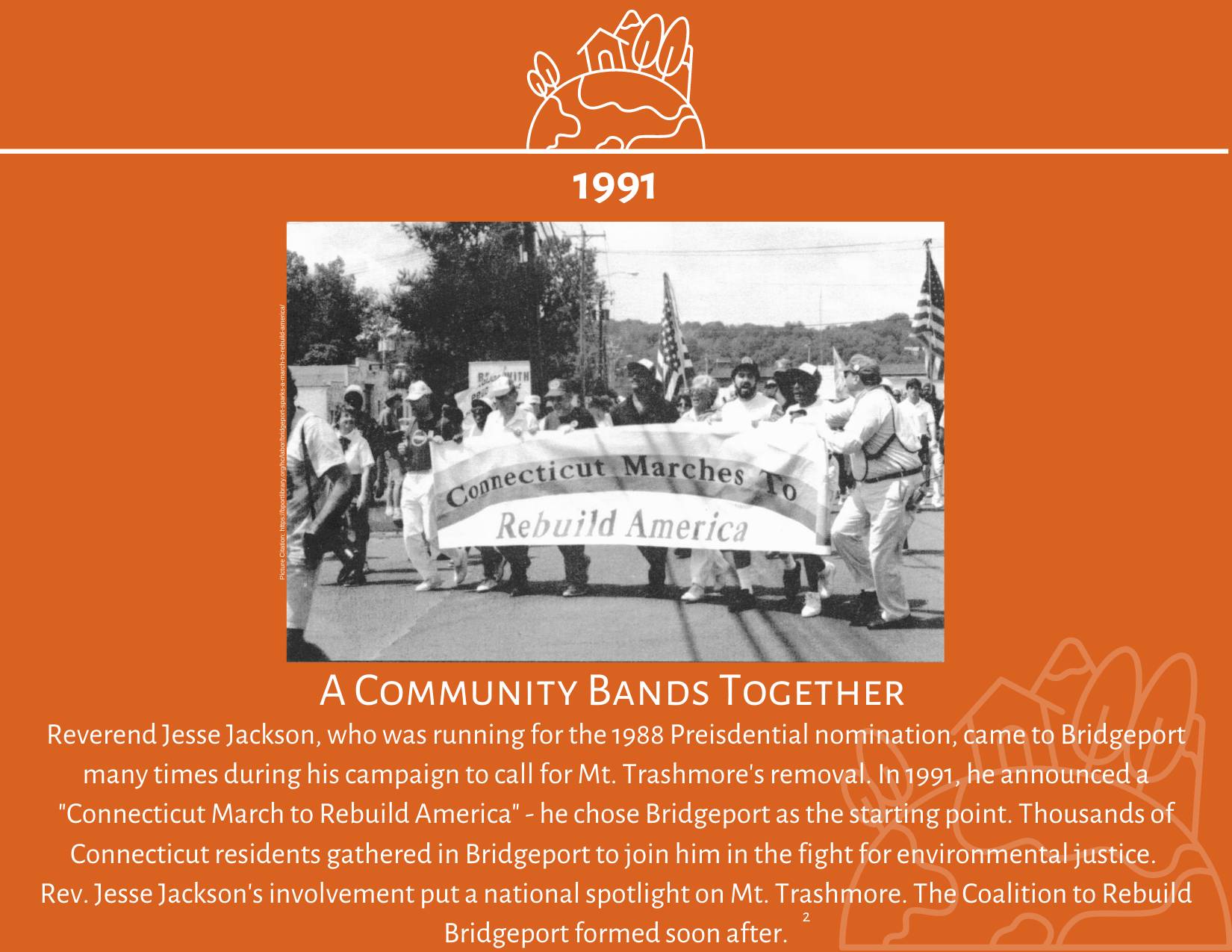 As a candidate for mayor in 1991, Joe Ganim promised to clean up the mountainous demolition-debris disgrace Mount Trashmore in the East End that wreaked environmental havoc on the neighborhood.

When a 32-year-old Ganim became mayor in 1991, he had a governor sensitive to his urban challenges. Lowell Weicker said you help me and I'll help you. For Weicker it meant one thing: Ganim must withdraw the bankruptcy appeal his Republican predecessor Mary Moran had placed in federal court. Bridgeport, as a child of the state, scalded the credit worthiness of Connecticut. So Weicker said I'll do this, this and this to Ganim. Weicker was true to his word. The "this" included $500,000 to help clean up and incinerate Mount Trashmore.
City Councilman Ernie Newton who was a state representative then also lobbied the state for the money.
Ganim kicked in about $250,000 in city funds and the deed was done, that rat-infested nightmare was carted away. But not developed.
CT Post reporter Brian Lockhart shares a development update:
…Deborah Sims, like Newton, also attended the rallies at Mount Trashmore. Now she and the coalition she helped form are on the cusp of turning the municipally-owned site across from Johnsons Creek, bordered by Central Avenue, Trowel Street and Suggetts Lane, into an agricultural and wellness campus.

The new name? Mount Growmore.

…Newton and other East End civic leaders/residents, Mayor Joe Ganim's administration, state and federal officials and staff with Yale University and the University of Connecticut — are close to finally being able to break ground.

"It's a great feeling. Mount Trashmore to Mount Growmore," said another member of that team, Keith Williams, head of the East End NRZ, one of several Neighborhood Revitalization Zone organizations in town that weigh in on local economic development matters effecting their sections of Bridgeport.

Full story here