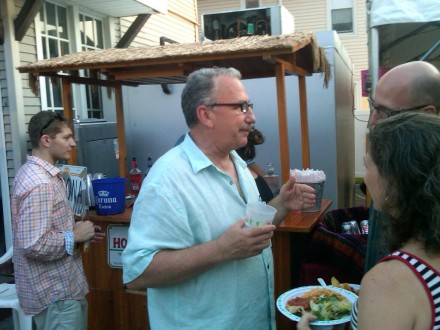 It started in 1982 as a taco shop at North and Main. A roving truck fitted for making tacos and burritos was a presence throughout the city. And then in 1989 Miguel Tomasio, a bon vivant of Peruvian-Italian heritage bought a building on Fairfield Avenue in Black Rock to house Taco Loco. Thursday night, with margaritas, Corona and tequila flowing, and a 120-pound roast pig as a star attraction, Taco Loco celebrated 30 years.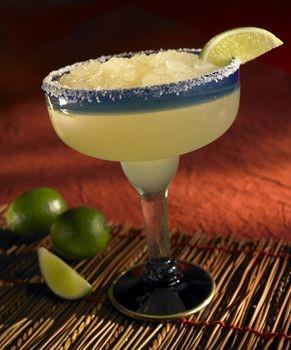 Taco Loco was jammin' Thursday night with the old-time regulars and young people who have become a magnet for outside summer dining fun. Miguel Tomasio is the immigrant experience. He was 18 years old when his family settled here from Peru. Miguel and his wife Rose lived in a multi-family house on Capitol Avenue before the parents of a young son invested their savings in the three-family house on Fairfield Avenue. They built not just a neighborhood institution, but a destination point for numerous suburban customers.
As the inside was packed with folks embracing the central air and a cool drink and the outside loaded with folks enjoying a live band and the pig roast, Miguel was relaxed and in good spirits. In two years he can celebrate 25 years in Black Rock. He has his priorities straight. "Any reason for a party!" he proclaimed.