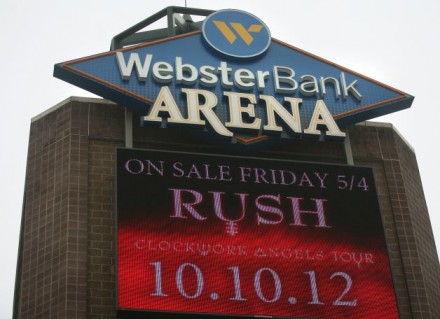 From Mike Mayko, CT Post:
A high-tech battle is brewing between a national outdoor advertising company and the city over a plan to build a giant, state-of-the-art digital billboard at the Bridgeport-owned Webster Bank Arena along Interstate 95.


The new billboard, which would require changes to the city's zoning laws, would directly compete with a nearby electronic board operated by Lamar Advertising, potentially costing the business big bucks while generating revenue for the cash-strapped, city-owned Harbor Yard operation.

The proposal will go before the Planning and Zoning Commission next month–weeks after financial statements filed with the Town Clerk's office revealed that Harbor Yard Sports and Entertainment Complex donated $14,000 to Mayor Bill Finch's failed campaign to change the city charter to give him the power to appoint Board of Education members.

Full story: here.