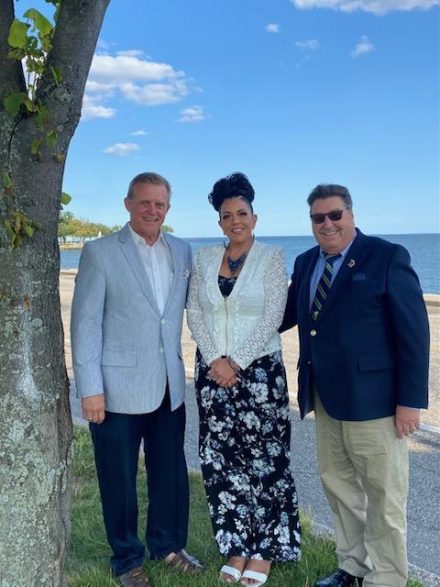 It's a battle for Bridgeport badges.
A slate of Republican sheriff candidates Charlie Valentino, Ethan Book and Jacquelynn Perry has qualified for a September 14 primary against incumbents former party chair Mike Garrett, Mike Moretti and three-time mayoral candidate Rick Torres.
Book is trying to turn the page on the Republican establishment by aligning with Perry and former Fairfield County High Sheriff Valentino, a veteran of municipal elections for decades, who enjoys a collection of his own GOP contacts.
When it comes to GOP primaries, Black Rock and North End receive most of the attention, but Book has recently toiled in areas dominated by Democrats by virtue of his unsuccessful runs for State House in the heavily Hispanic 128th District where he says he has registered Republicans outside the party mainstream.
This is not slate take all. The top three vote producers among the six candidates will be declared the winners. The challenge slate hopes for some vote splitting while dragging out their own friends against the incumbents led by Torres' popularity in Black Rock.
City sheriffs serve legal papers at the behest of the judicial system. Democrats and Republicans are guaranteed three sheriff spots each by state mandate.
Elections officials report that the new Harding High School at 379 Bond Street is now the permanent polling location for the local district 139-02 and the state district of 124-04. Also, all voters who previously voted at Aquaculture School will now be voting at Geraldine Claytor Magnet Academy, 240 Ocean Drive, District 130-01.